Not every blonde is the same color, the blonde hair shade has a wide range which makes it hard for us to choose. There are lots of shades between the lightest and the darkest tone of blonde, besides there are also textures such as babylights, ombre, or highlights, it's really perplexing. If you've decided to go blonde but don't know which is the perfect blonde hue for your complexion, you are in the right place! I've rounded up the 20 ultimate shades of blonde to guide you to get your next bombshell hairstyle look. Decide on your favorite blonde hair color out of the photos, then take it to your hairstylist.
SANDY BLONDE
It's summertime and something in my head keeps saying that I should go blonde immediately. Well, how about taking the soft coastal sand hues to your hair this summer? I am absolutely in! Sandy blonde is the color between beige and butterscotch which makes every skintone more flattering. It's one of the popular blonde hair color trends in the following days of this year.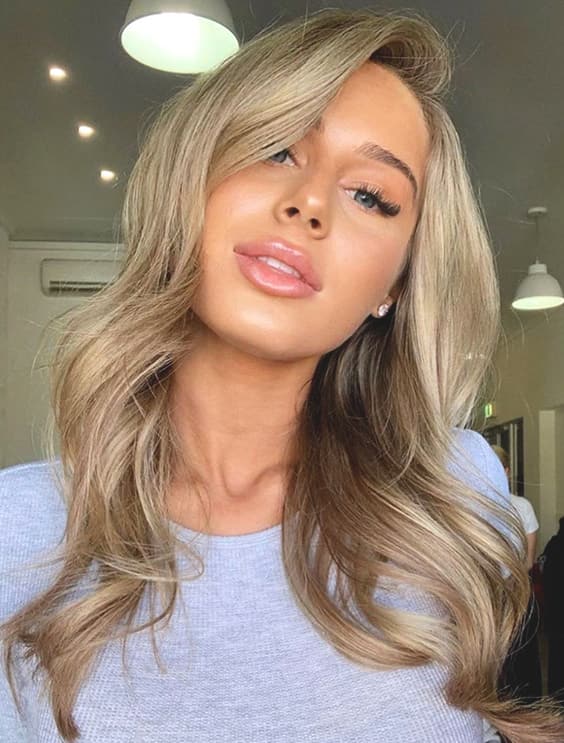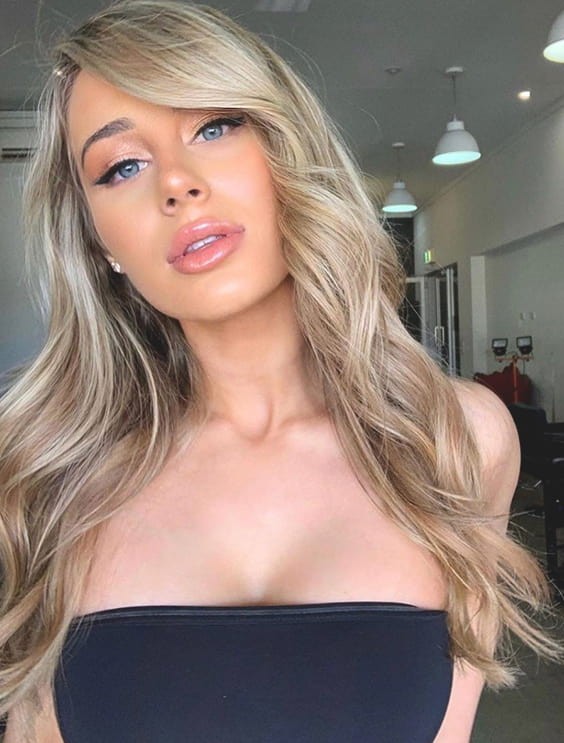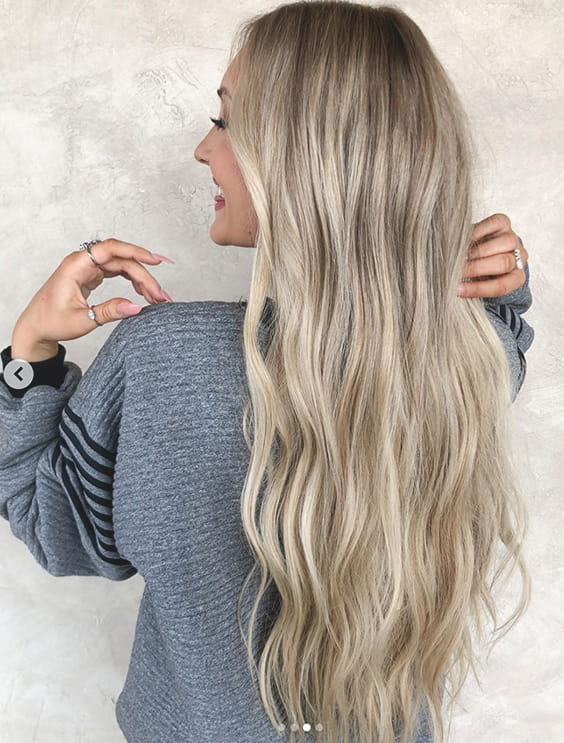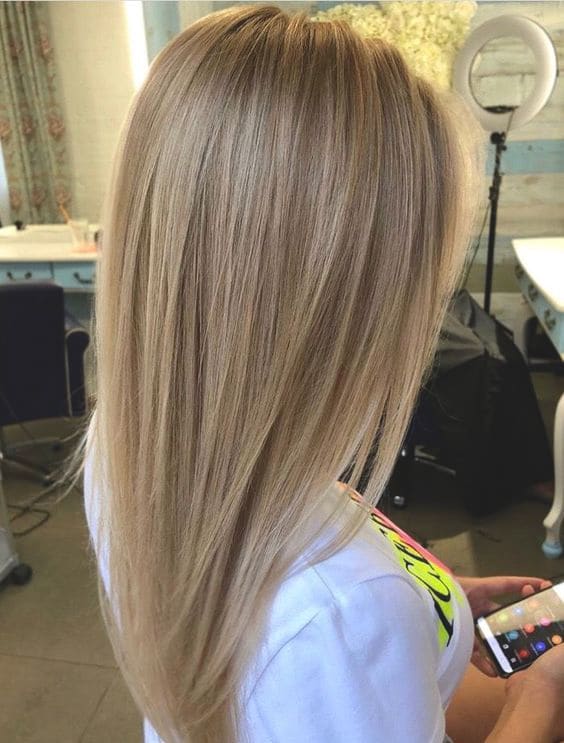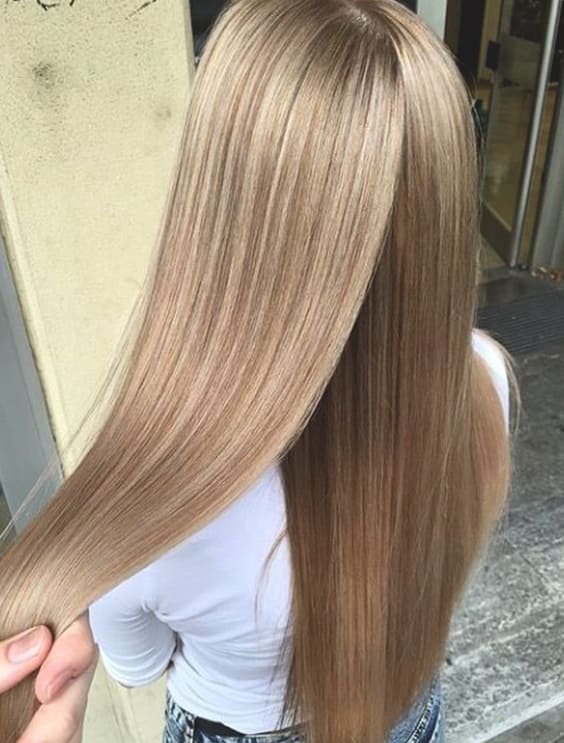 GOLDEN BLONDE
Are you looking for an ultimate bombshell look to turn heads under the shining summer sun? So, you found it! Golden blonde is what you need for this summer. It's the warmest glamourous blonde shade of all time. It goes better with olive skin tone which has golden and tanned undertones. But, if you're pale or pink undertoned complexion and think of sunbathing and tanning right next to a pool, there's no excuse for going golden blonde. 😉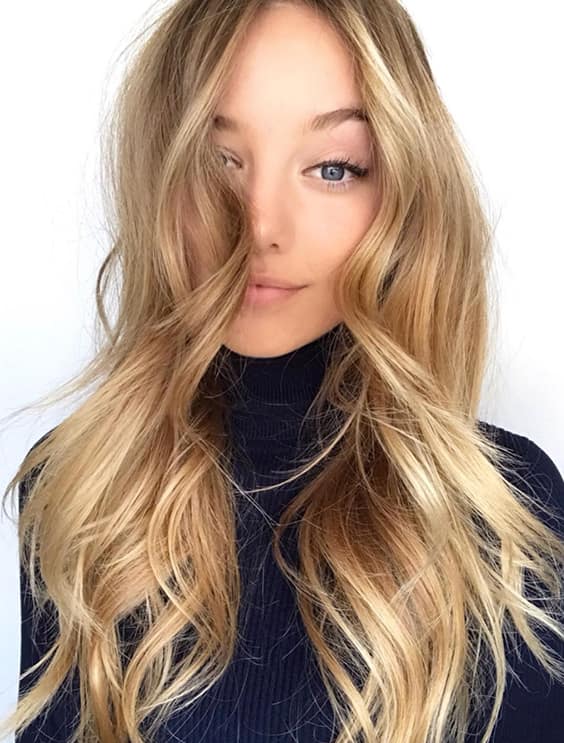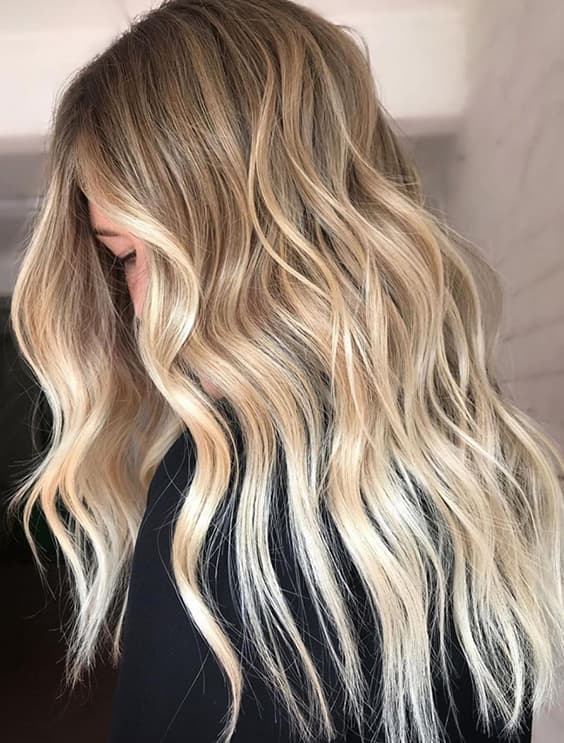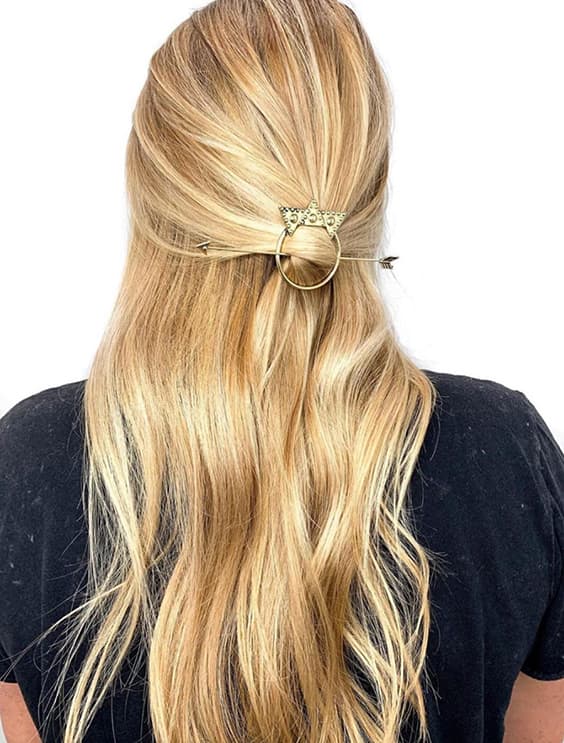 CHAMPAGNE BLONDE
I'm excited that the champagne season is officially starting! The coolest champagne blonde is the must-have hair shade of the mild dusk in the summer. The champagne blonde hair is Hollywood's celebrities fav red-carpet blonde look. It much likely goes with fair and cool-toned skin and for those who do not like sunbathing for hours. 🤗 Before getting the sparkle of the luscious champagne, you need specific shampoo and conditioner for blonde hair, I highly recommend Kerastase Blond Absolu Bain Lumière Shampoo.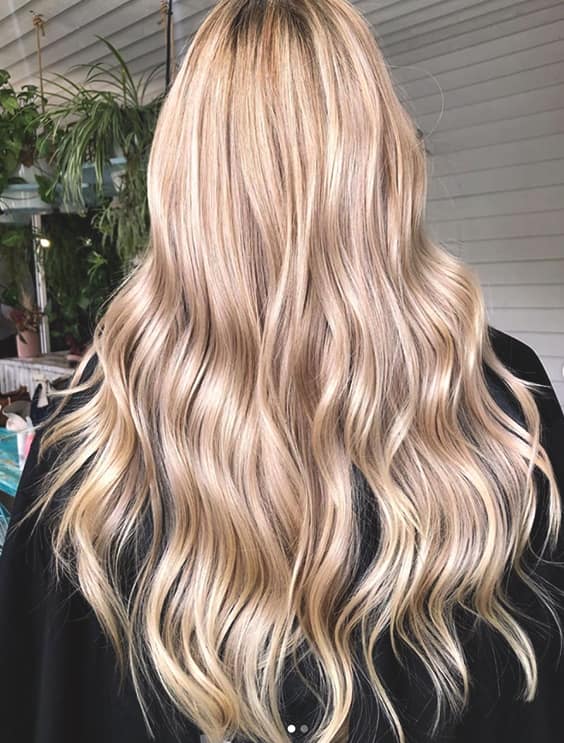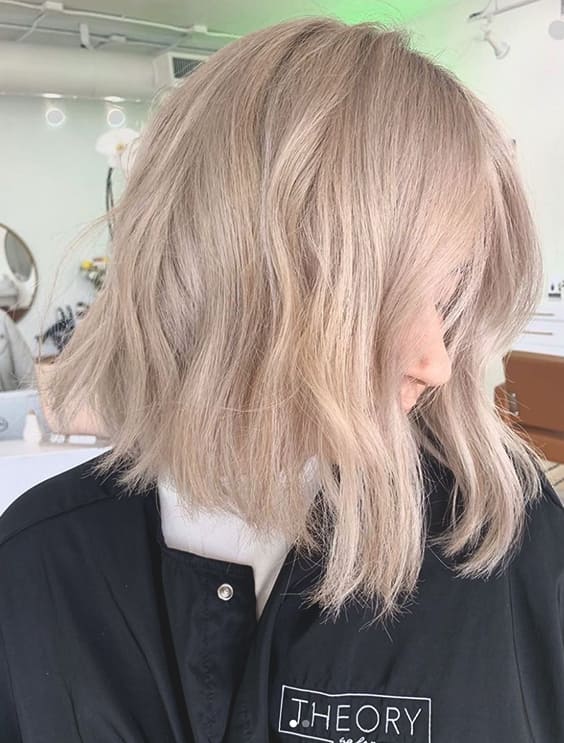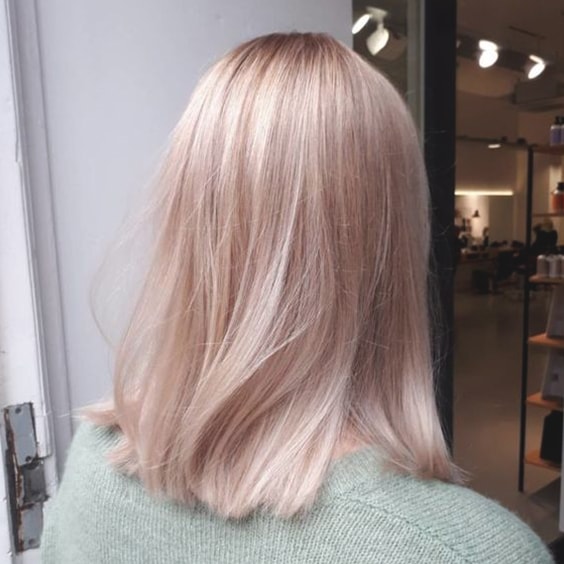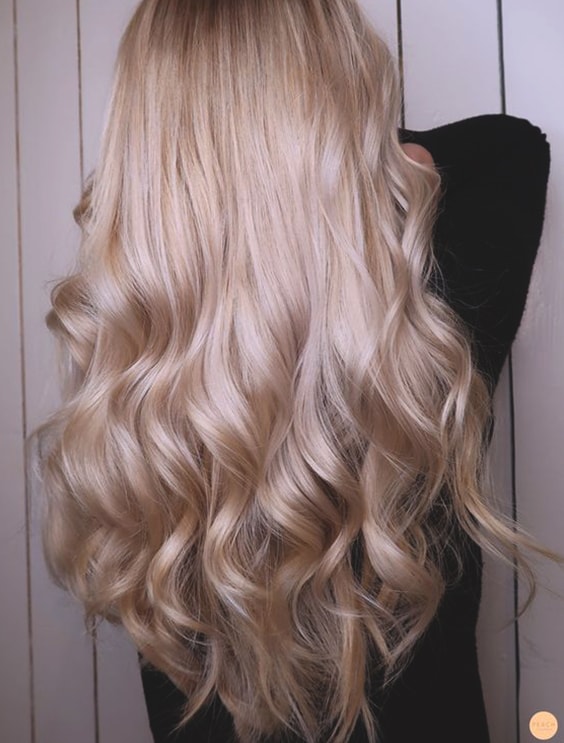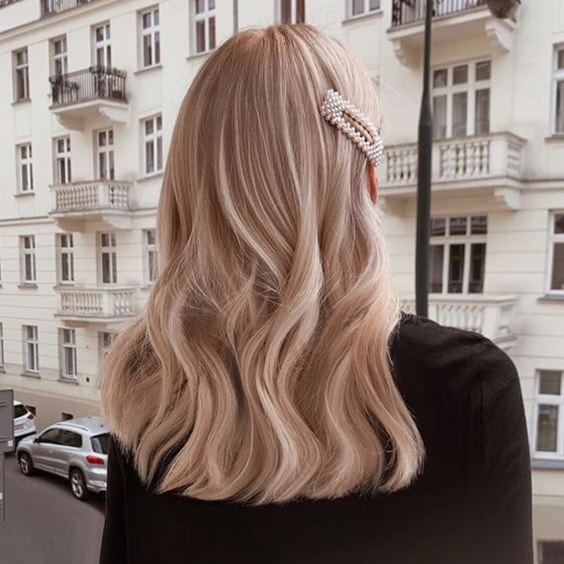 PLATINUM BLONDE
This is the color that never gets old in blonde shades family. The platinum blonde is an all-time feminine hair color that can be upgraded with modern haircuts and trendy hairstyles. It's a great choice for those who want a dramatic hair color change. The platinum blonde hair color goes perfectly with reddish undertones and fair skin tones.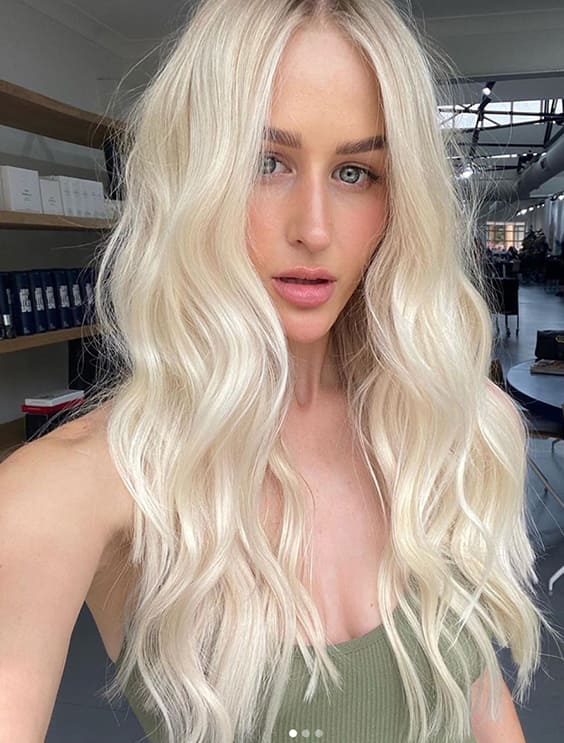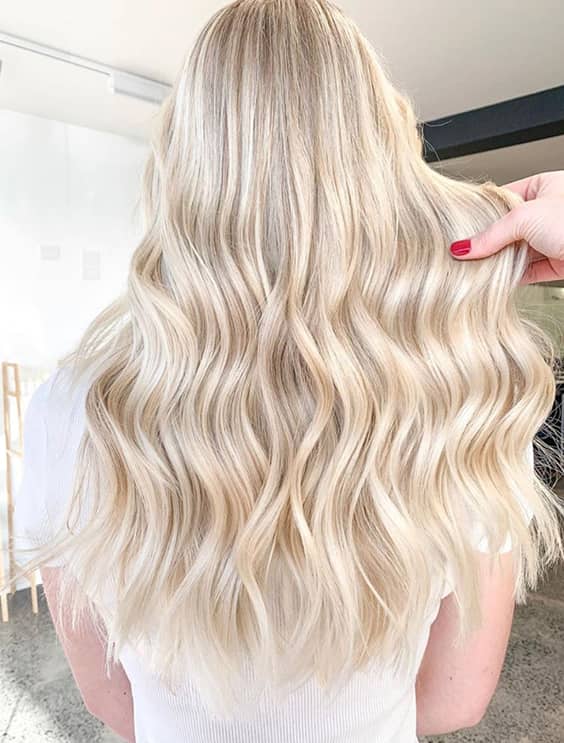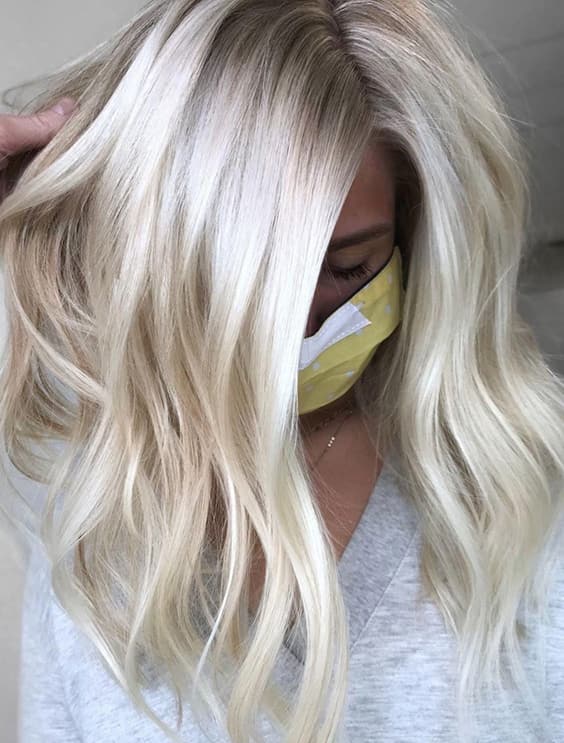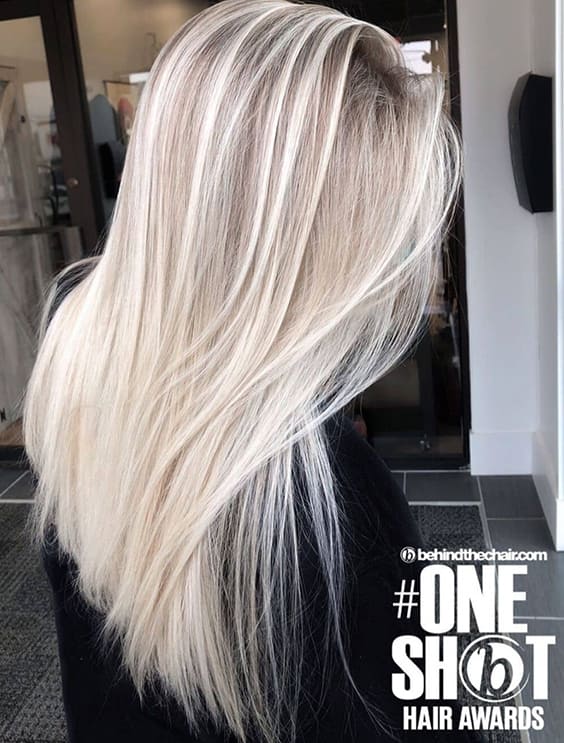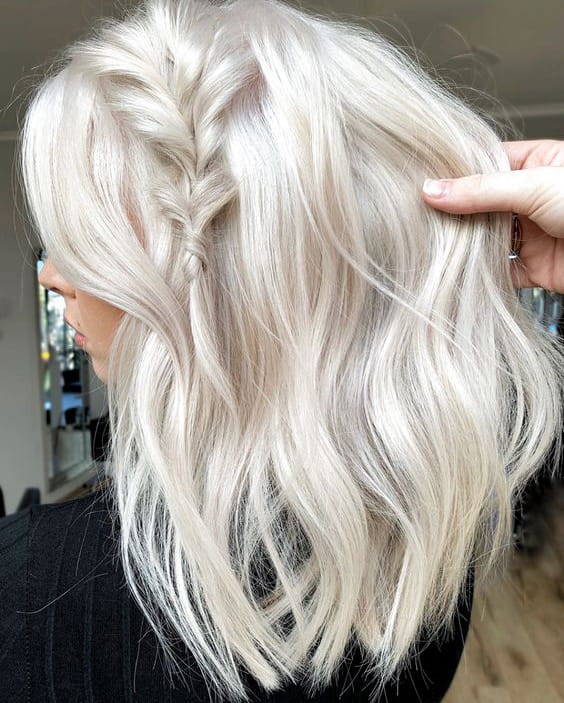 CARAMEL BALAYAGE
Add some warm dimensions to brighten up your hairstyle look! The caramel balayage is a worldwide popular blonde hair color that looks natural on any complexion. This warm-toned blonde shade is in between blonde and brunette hues which is a perfect option to try bronde hair.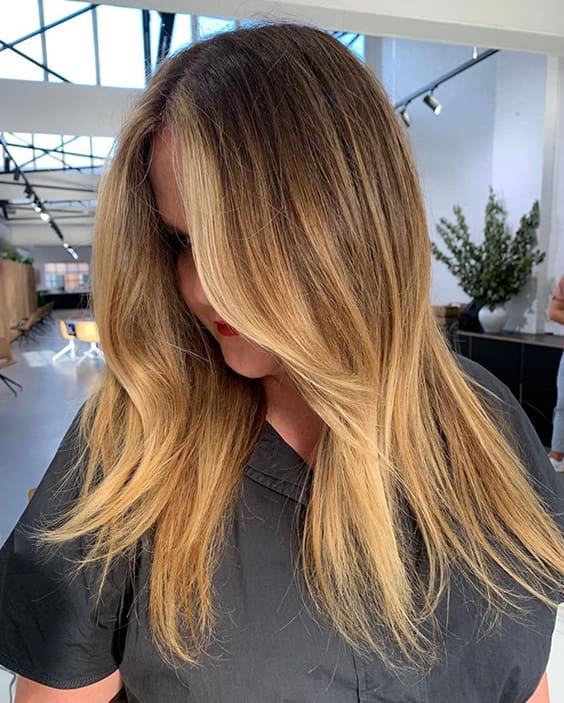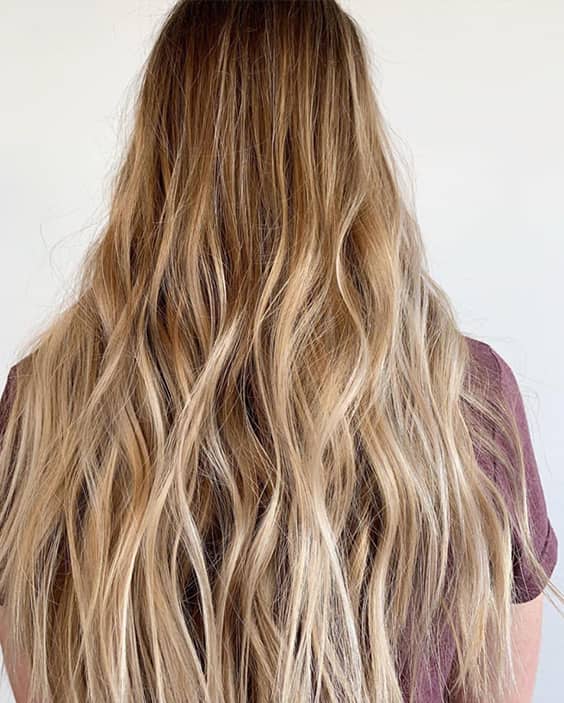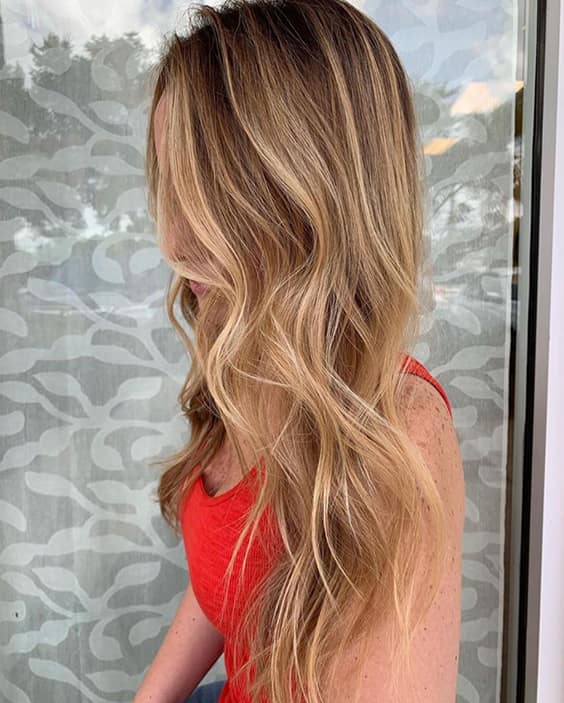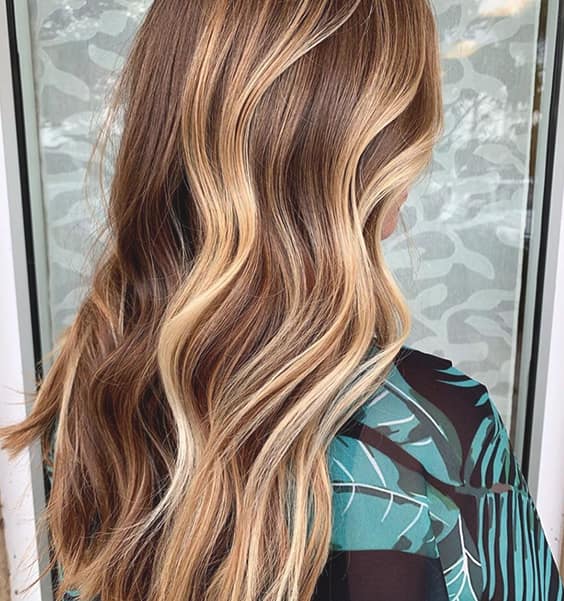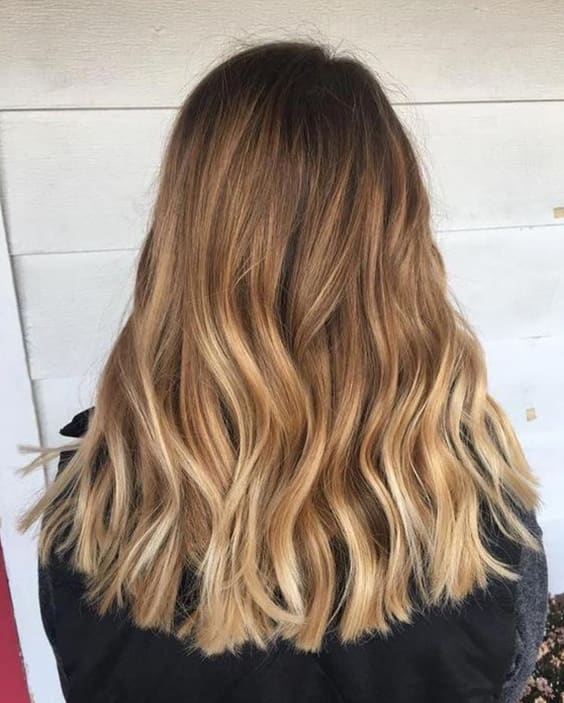 ASHY BLONDE
If you have cooler undertoned skin, there's no excuse for not trying ashy blonde shade. The ashy blonde shade has a tint of gray in it to mute the warm reflections, thus it makes the blonde hair maintenance easier. FYI: your hair colorist has to keep the reasonable depth of the ash hue to avoid the ashy blonde doesn't wash you out.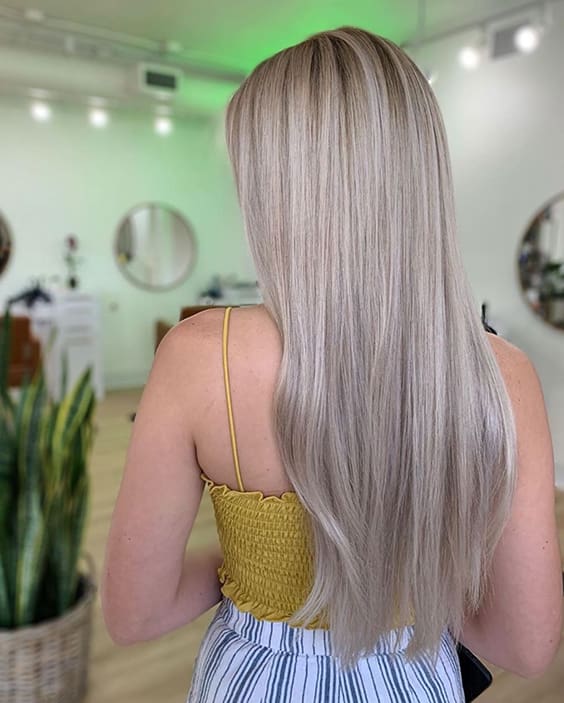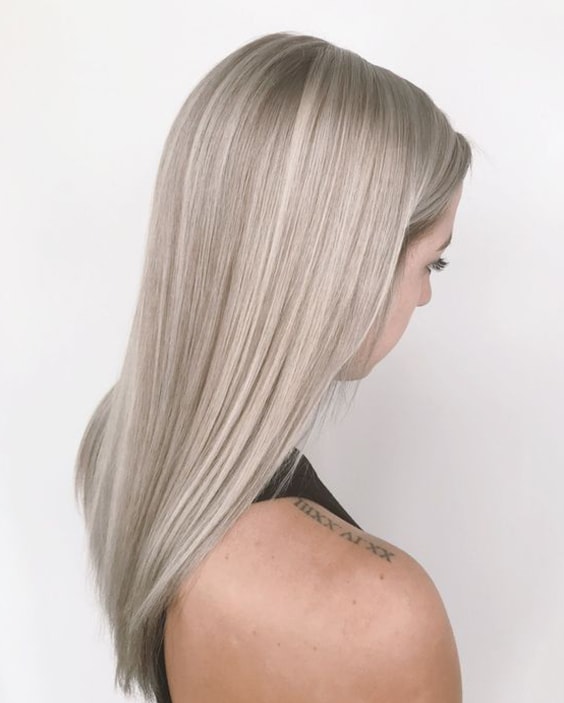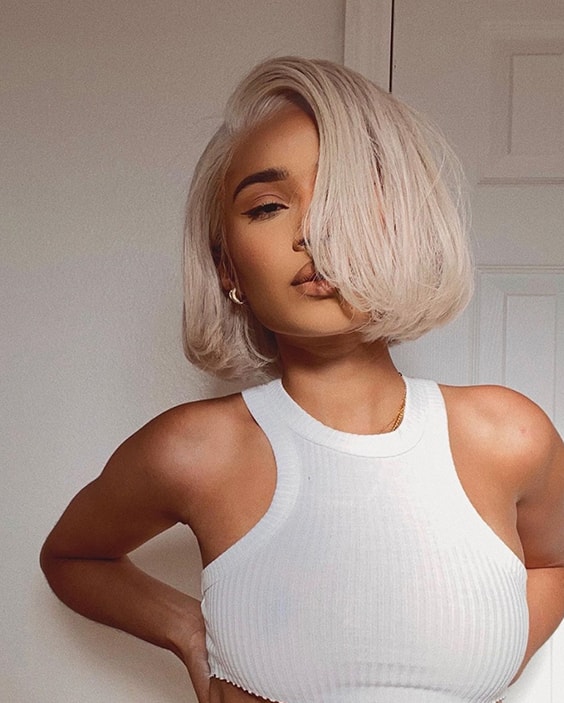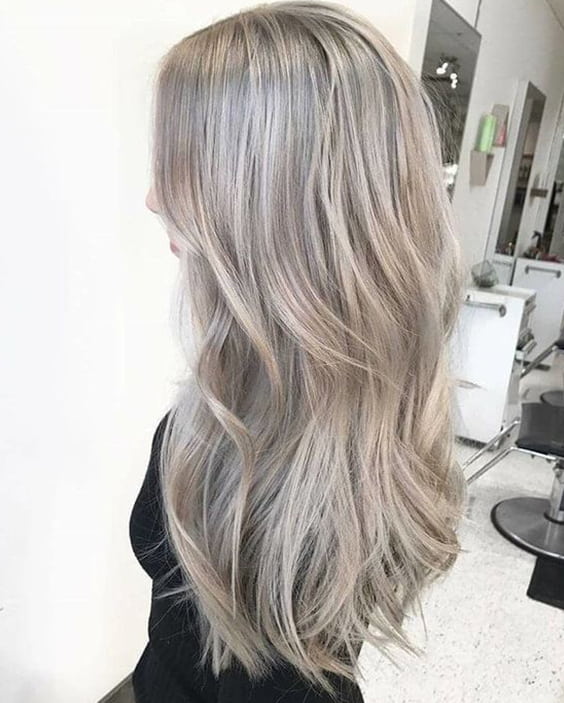 BUTTERCREAM BLONDE
Buttercream blonde is a creamy luscious blonde shade that plenty of dimensions in it. These dimensions such as sun-kissed highlights or melted balayage make buttercream blonde easygoing with every skin tones. So, it gives you the opportunity of going darker blonde or having buttery golden hues. Whether it is your favorite, buttercream blonde gives you a glowy and healthy look.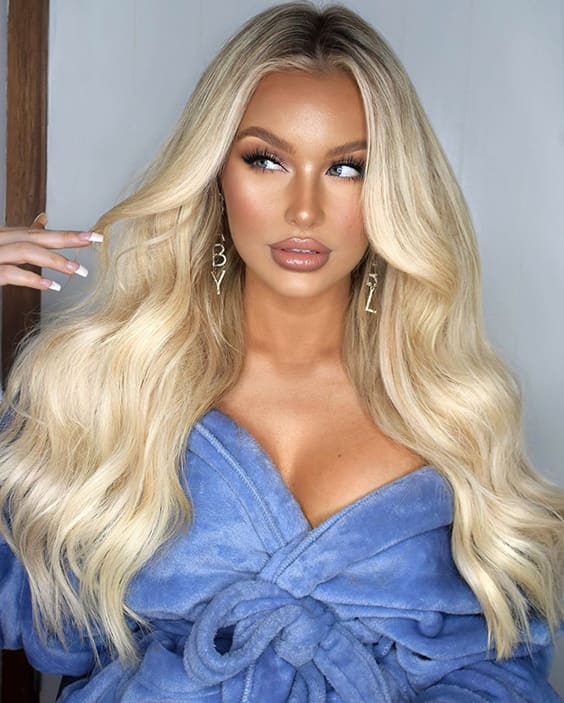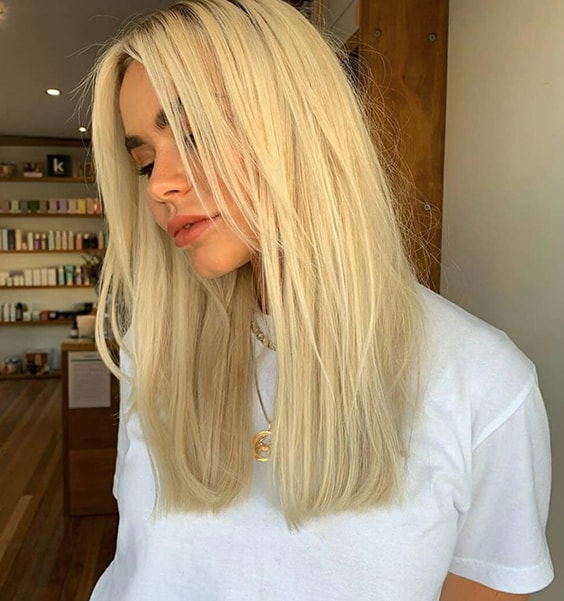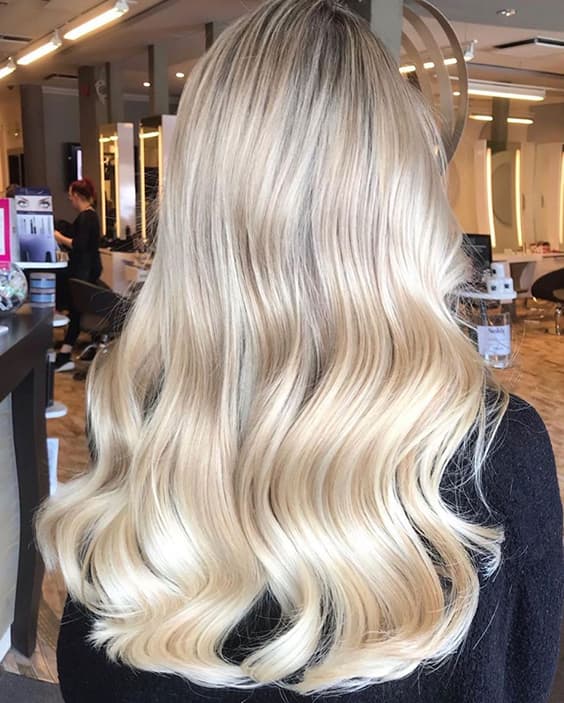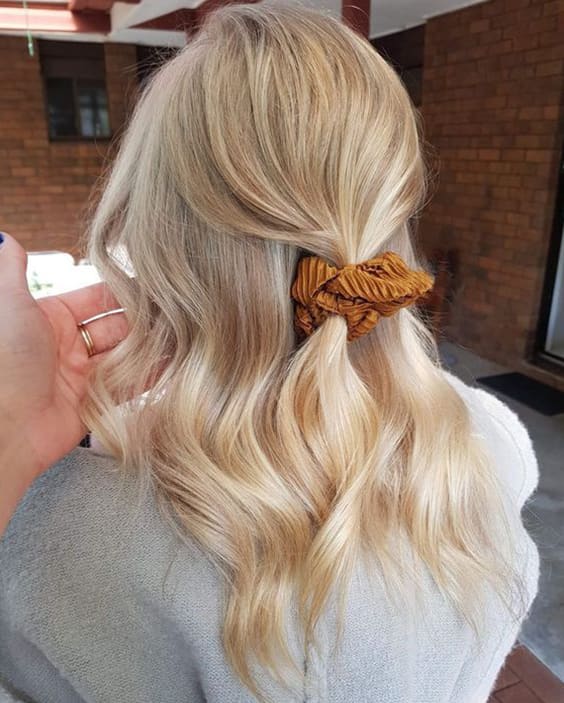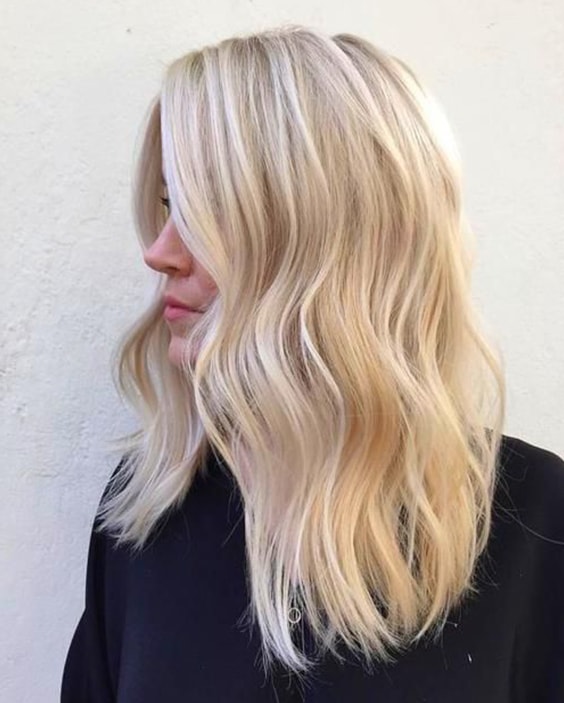 GOLDEN OMBRE
If you don't want a dramatic hair change, golden ombre is what you're looking for! The ombre is one of the trendiest hair coloring techniques which is a simple way to test the blonde hair before going to completely blonde. The golden ombre makes your hair look shiny and natural as if it was sunkissed from sunlight. Plus, it's a flattering option for warm skin tones that are tanned or green undertoned.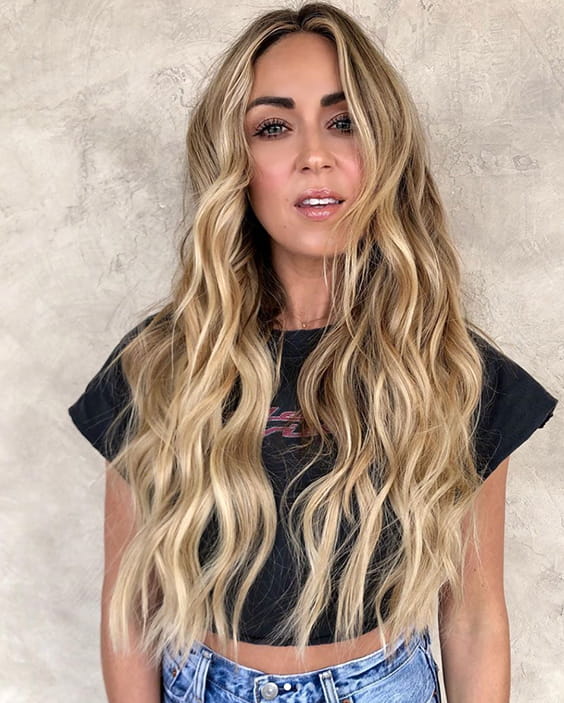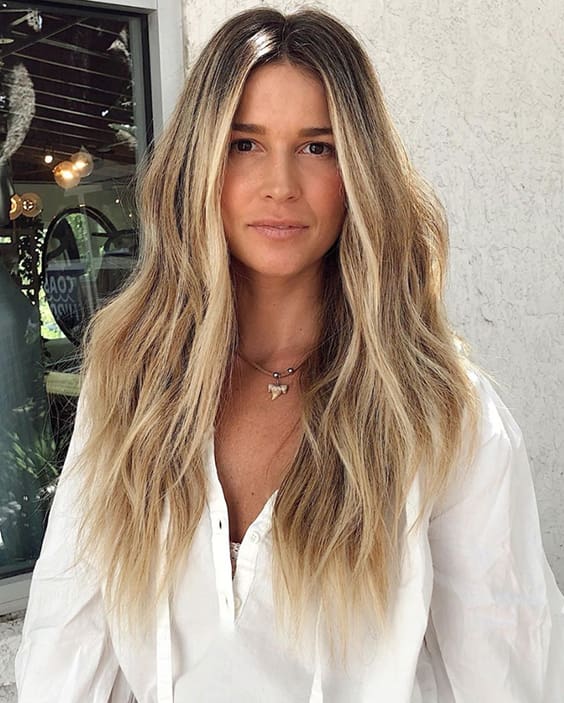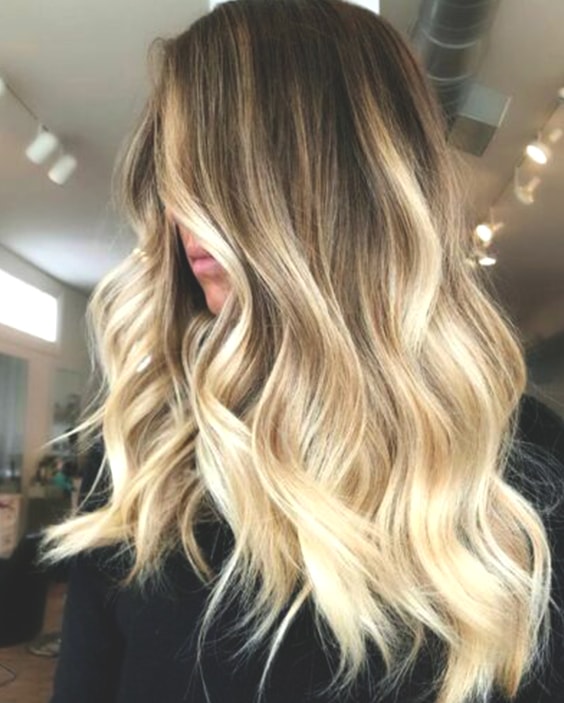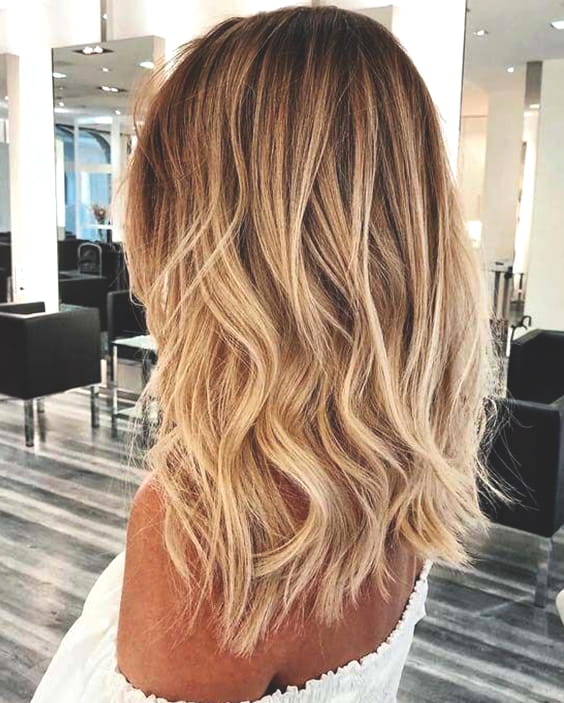 HONEY BLONDE
Warm and natural shades are more preferred in 2020 and one of those hottest colors is honey blonde. It's a versatile hair color that can be suitably changed according to your complexion. Warm skin tones look better with a darker honey blonde hue, while fair and could undertoned skins had better go with lighter and warmer shades of honey blonde.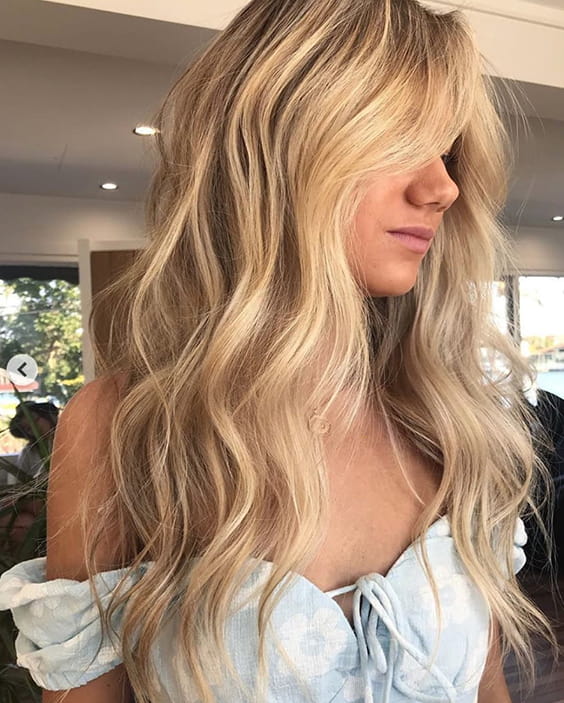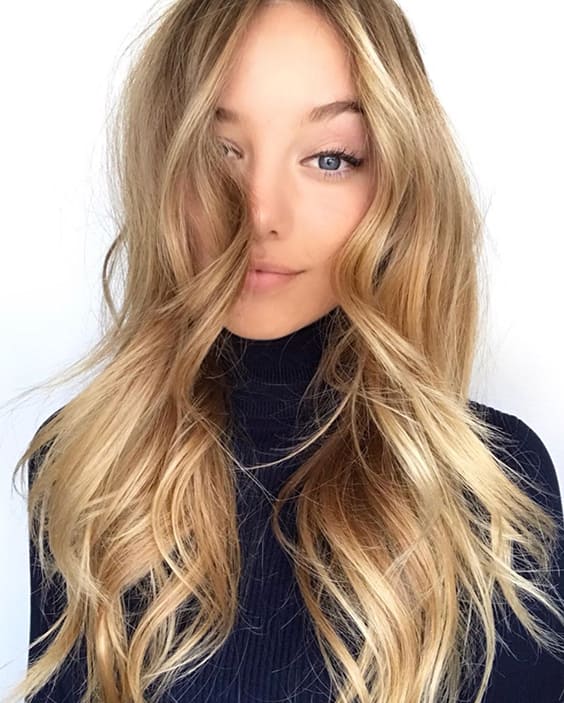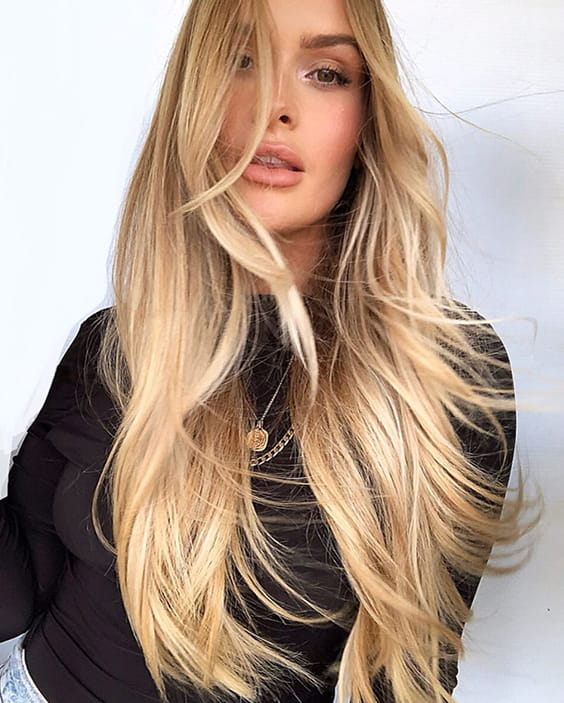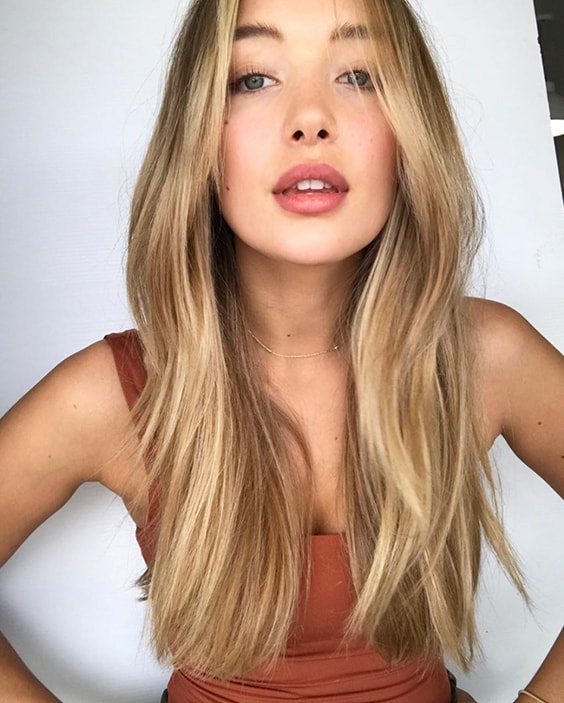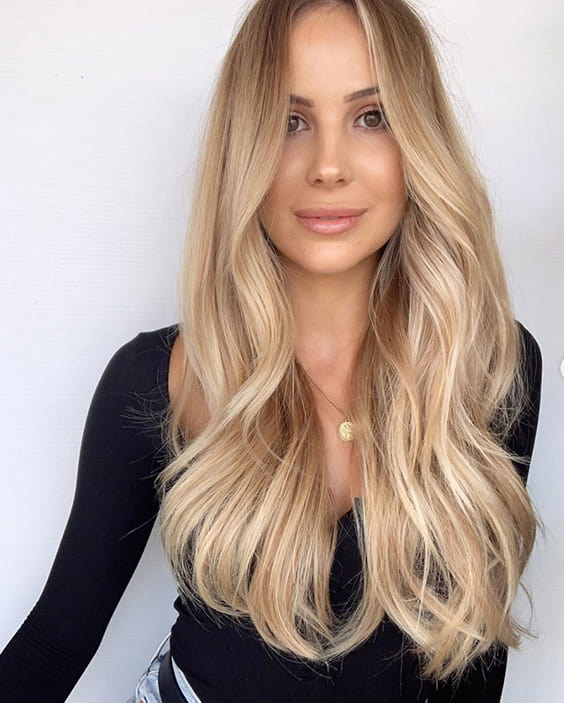 BLONDE BABYLIGHTS
There is no summer vibe hair color in the world other than blonde babylights. It's the perfect blonde hair color that reflects the beachy highlights as you got it from staying under the sun after surfing. Blonde babylights also a great shade for low-maintenance and natural-looking lovers. No matter its summer or wintertime, blonde babylights hair color is always a must-have.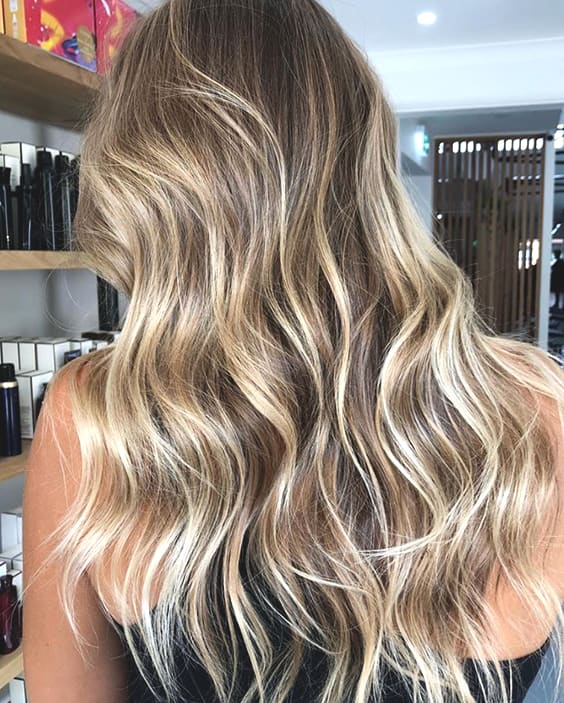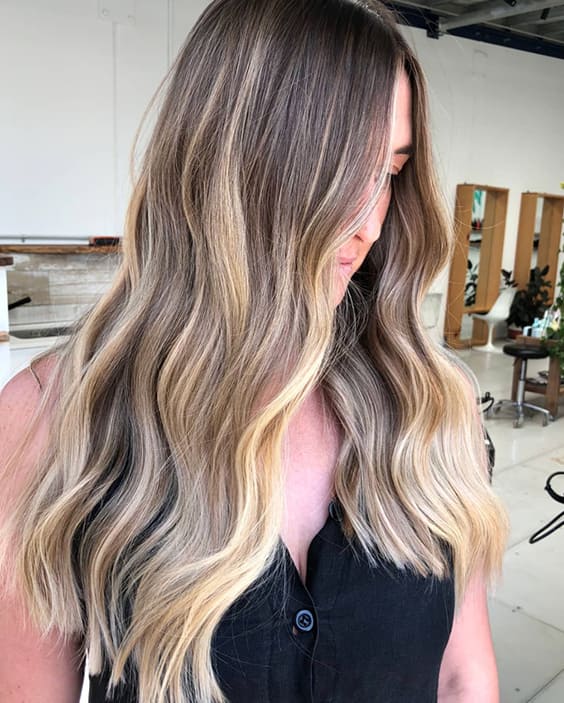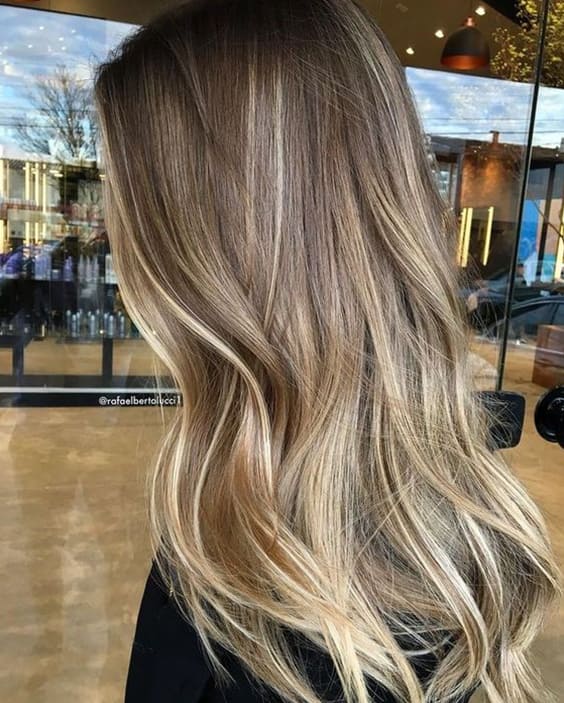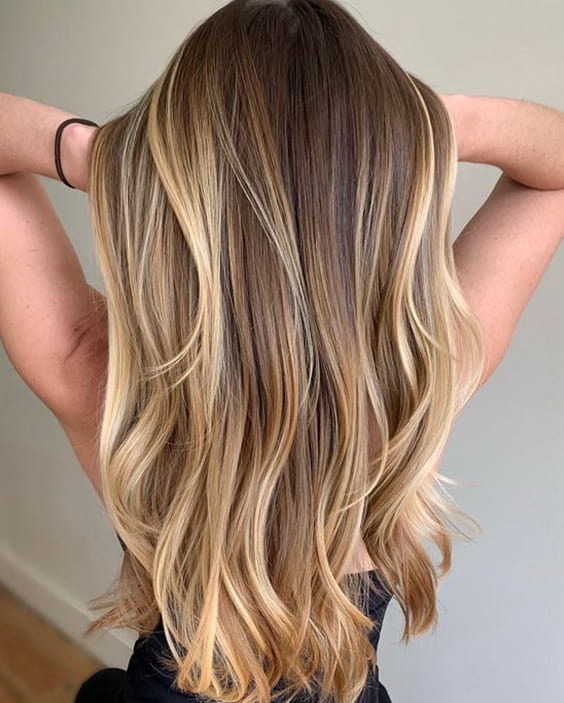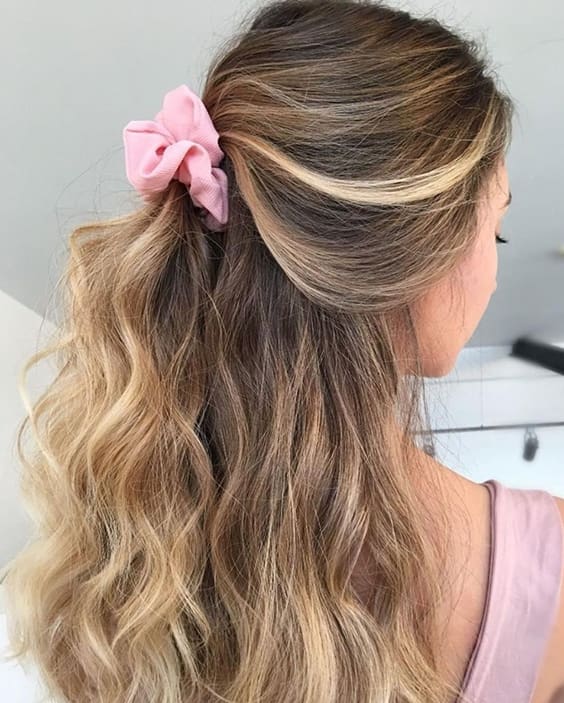 STRAWBERRY BLONDE
We love everything that includes strawberry, right? So, you're gonna adore the yummy strawberry blonde which is the vivid and richest blonde shade of this family. The strawberry blonde is the path of going completely copper red, but the difference between the copper and strawberry blondeis this luscious blonde shade has a touch of flaming red with baby blonde shades in it. It's a perfect blonde shade for fair skin tones to richen their appearance with flashy hair color.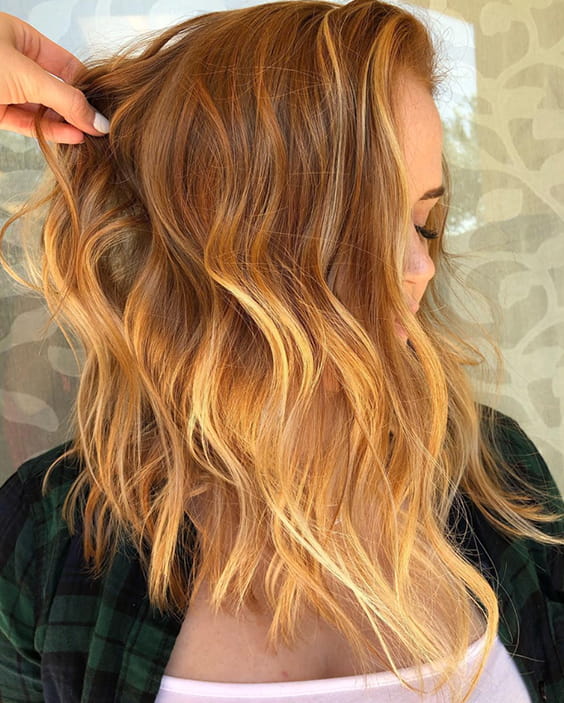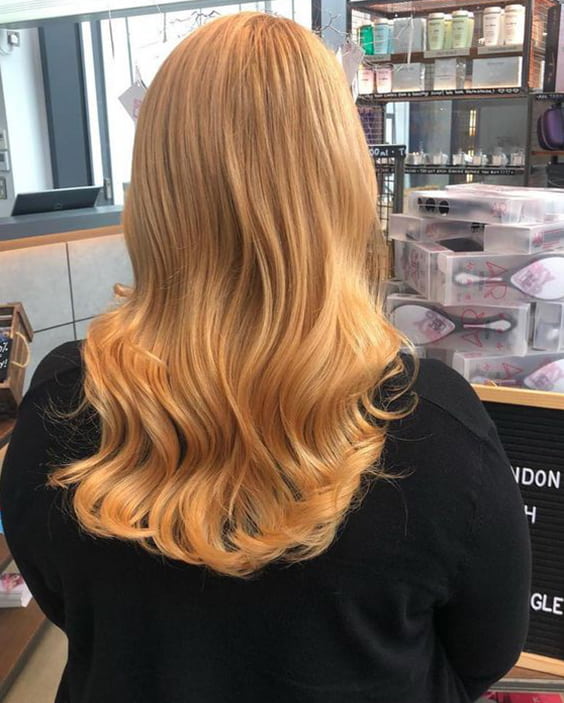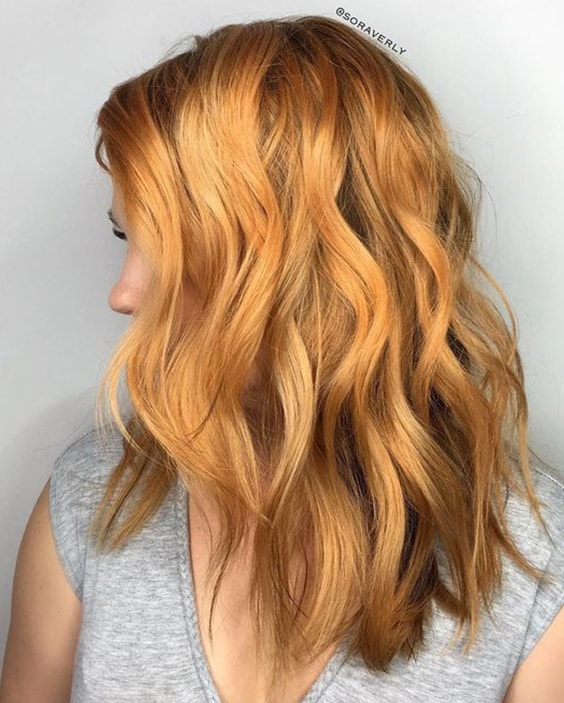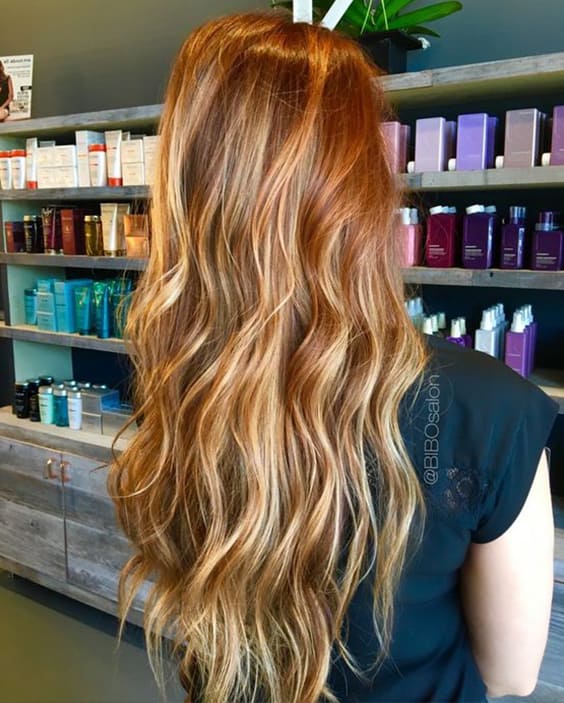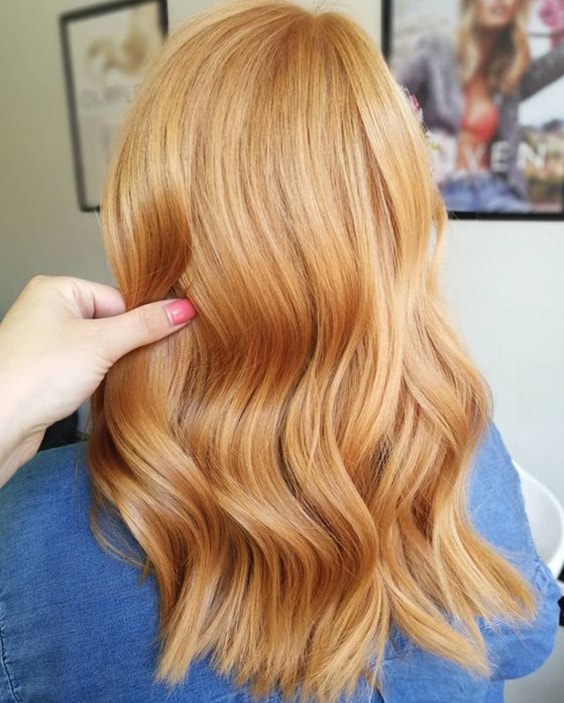 DARK BLONDE
If you don't wanna just dive into the blonde hair pool, you can just dip your toes to see the trial with the dark blonde shade. There are so many varieties to go dark blonde like dark blonde ombre, creamy dark blonde, or ashy dark blonde. It's going best with olive skin tones like green or yellow undertoned.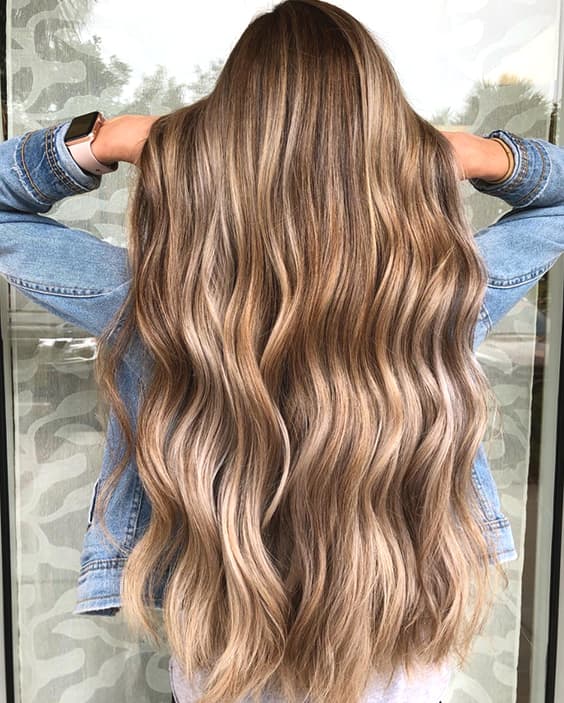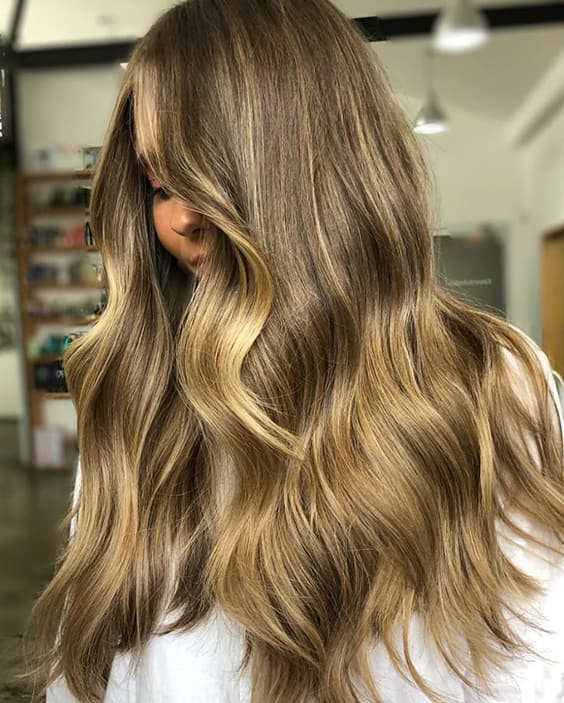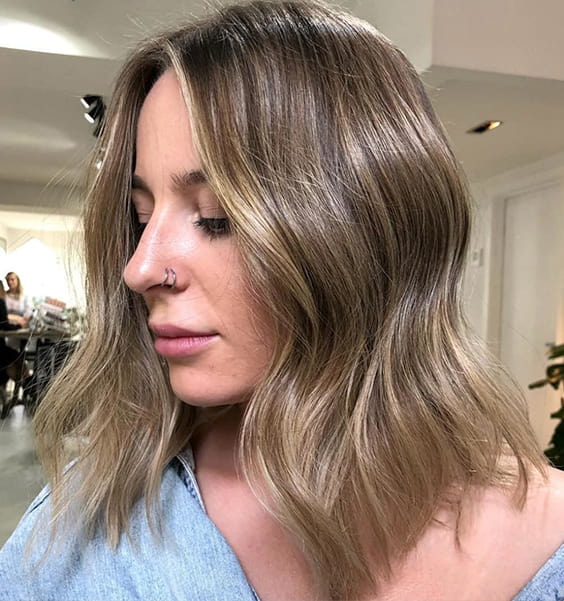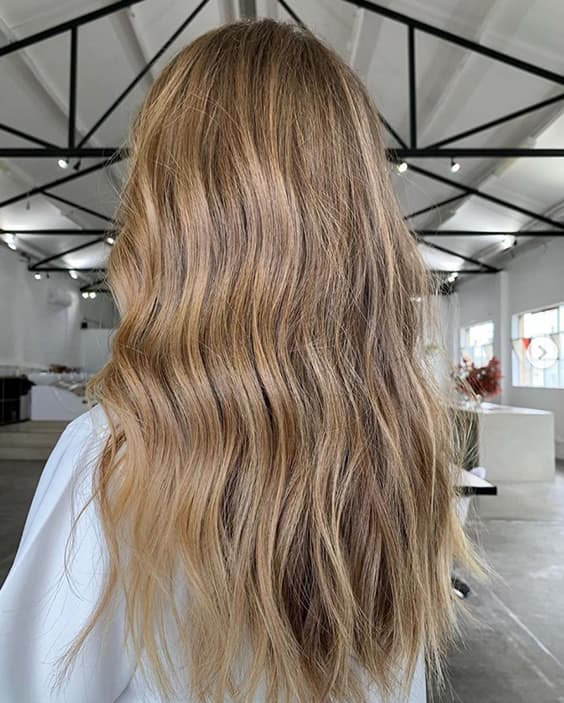 ICY BLONDE
Here's another non-seasonal blonde hair color which means it goes with not only in summer but it also looks gorgeous in winter. I'm talking about the icy blonde shade the extreme cooler tone has a hint of silver and blue hues. The icy blonde complements the porcelain and reddish undertoned complexions perfectly.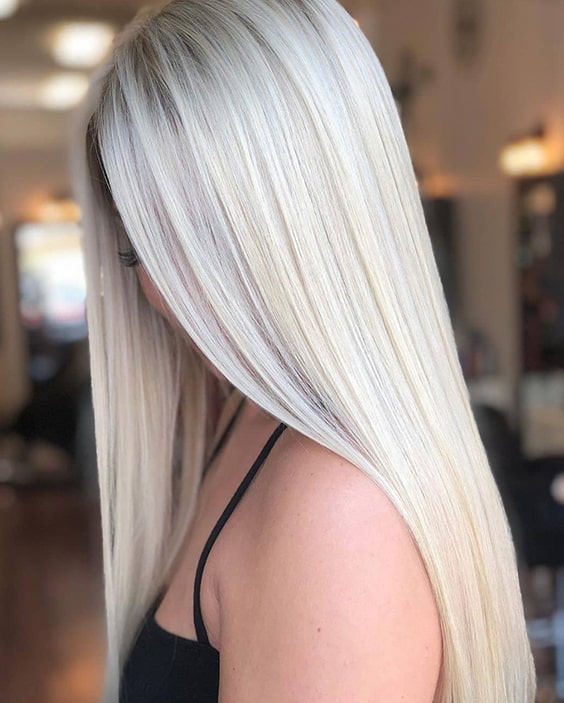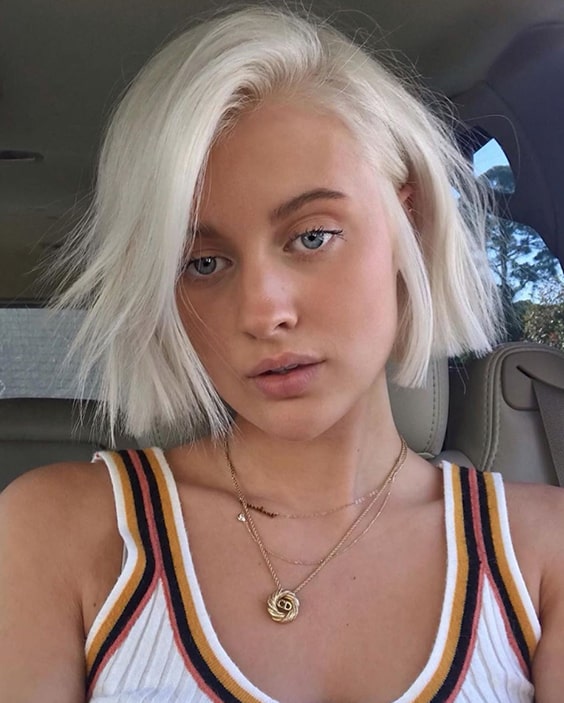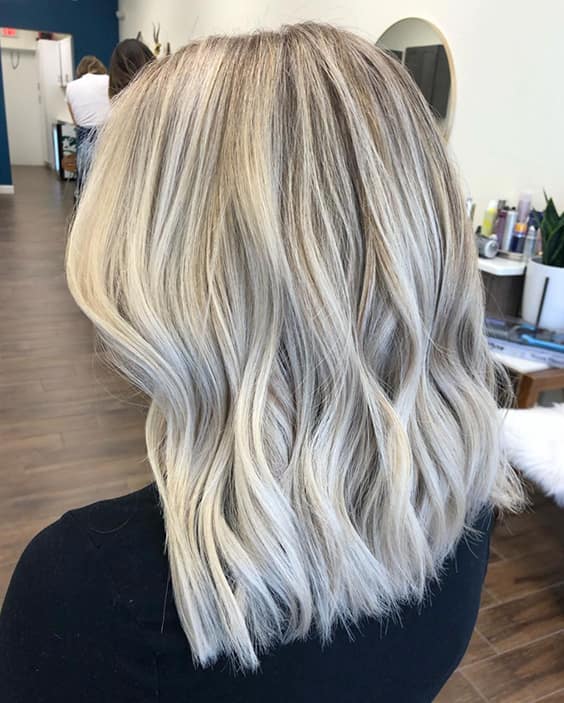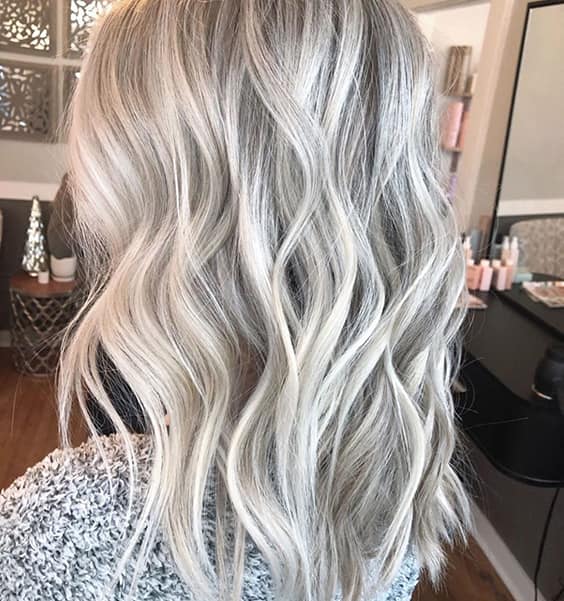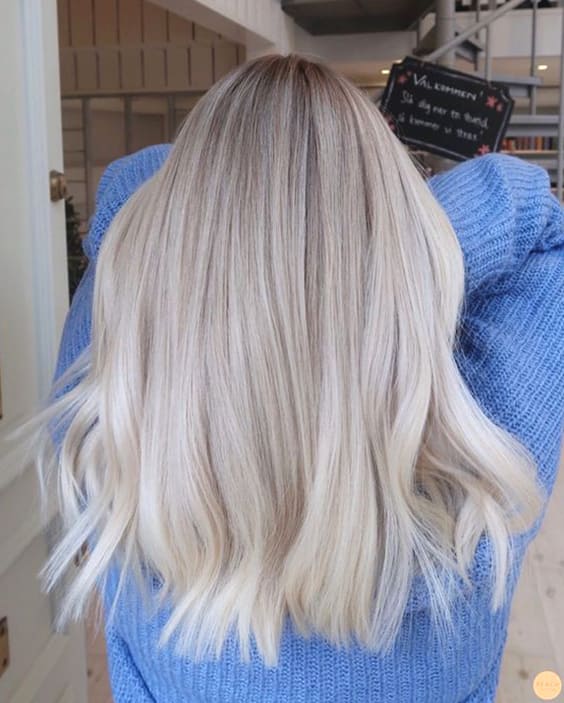 PEACHY BLONDE
These blonde shades sound delicious that I started getting hungry! The next popular blonde hair color is peachy blonde which is the combination of the pink and orange hues a.k.a. blorange. It's a soft, pastel coral blonde shade that looks like coming from a superhero movie. The peachy blonde shade is hard to maintain the color a long time but with good care and efficient products like a purple shampoo or a mask, you can keep the color a bit more.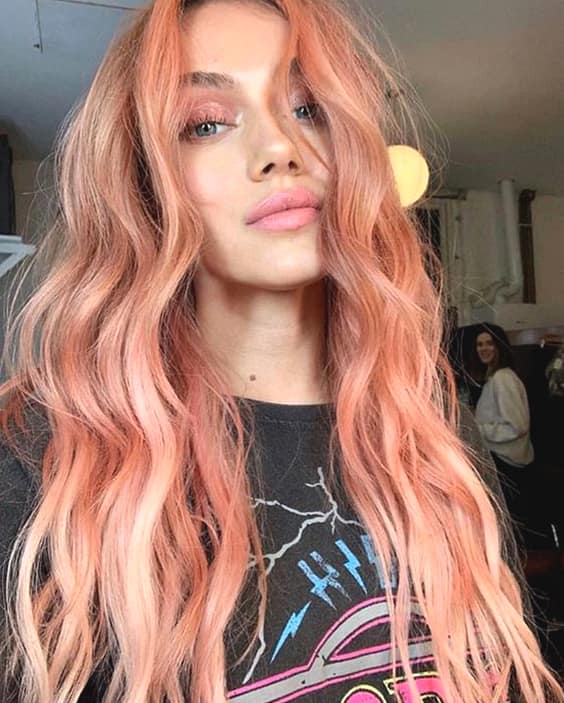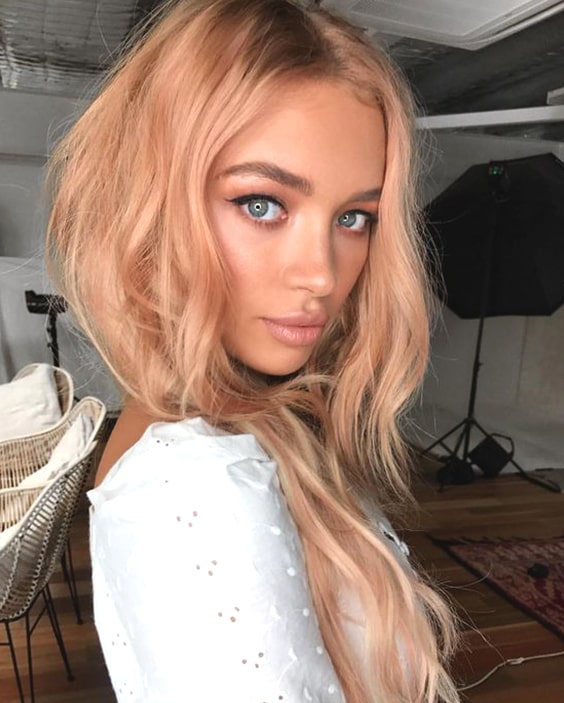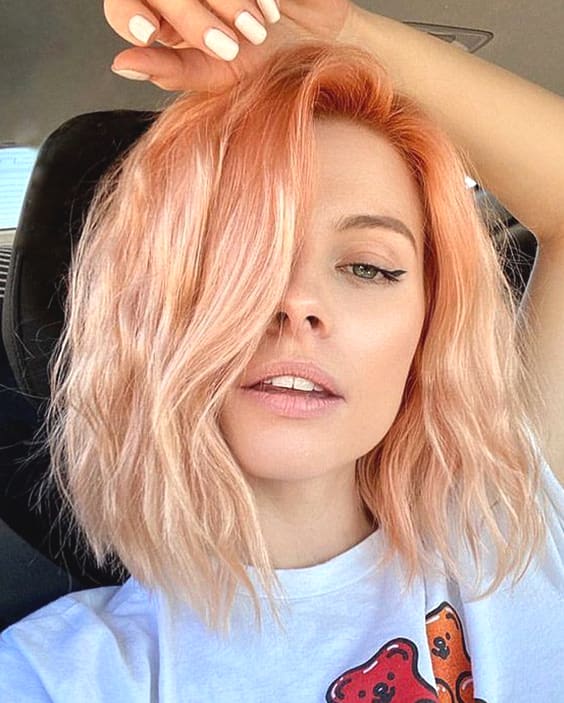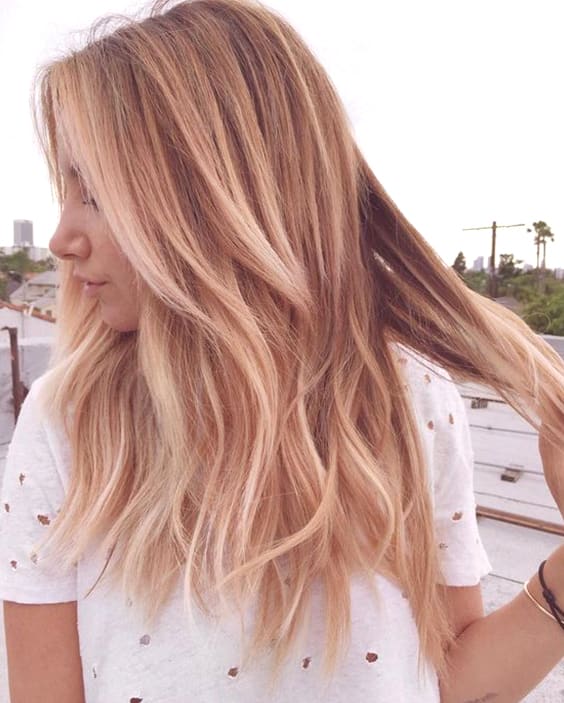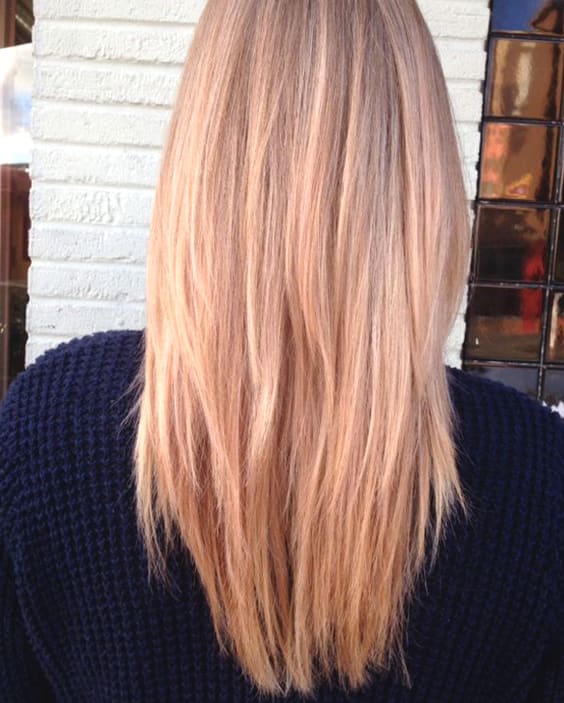 DIRTY BLONDE
This blondish, brownish shade is an excellent choice for the newbies of blonde hair. If you are not a risk-taker when it comes to your hair, dirty blonde shade is your next step on the way of going complete blonde. The dirty blonde hair color is not just only low-maintenance but it complements any skintone.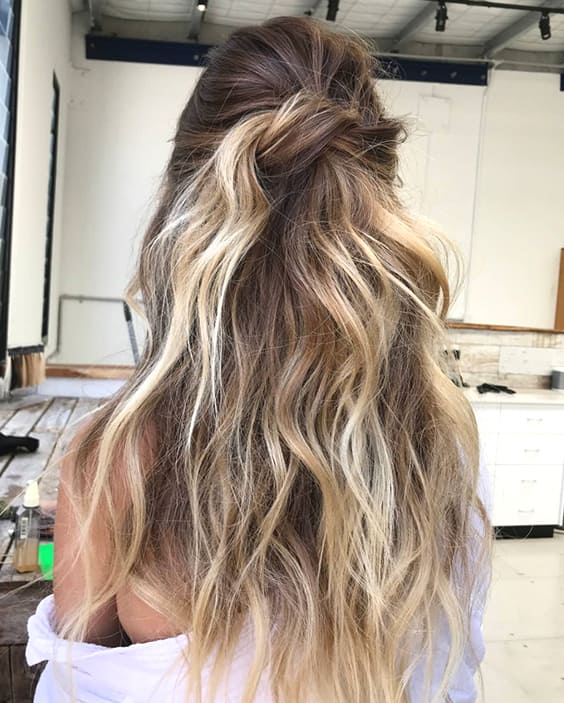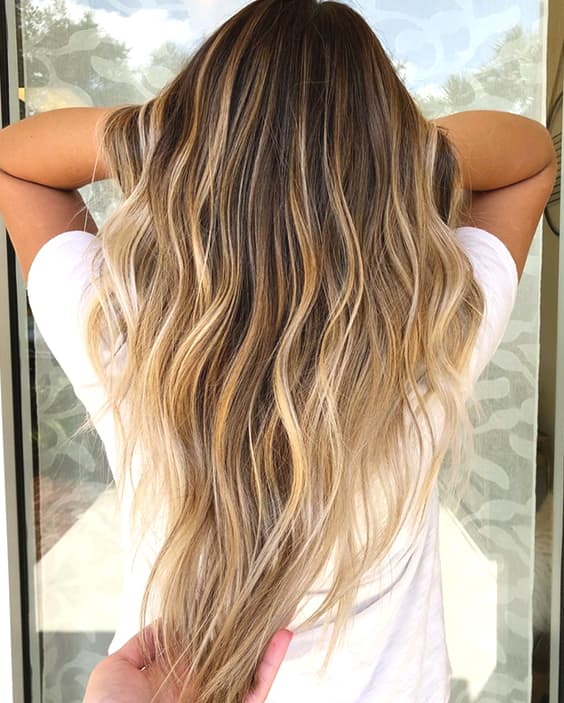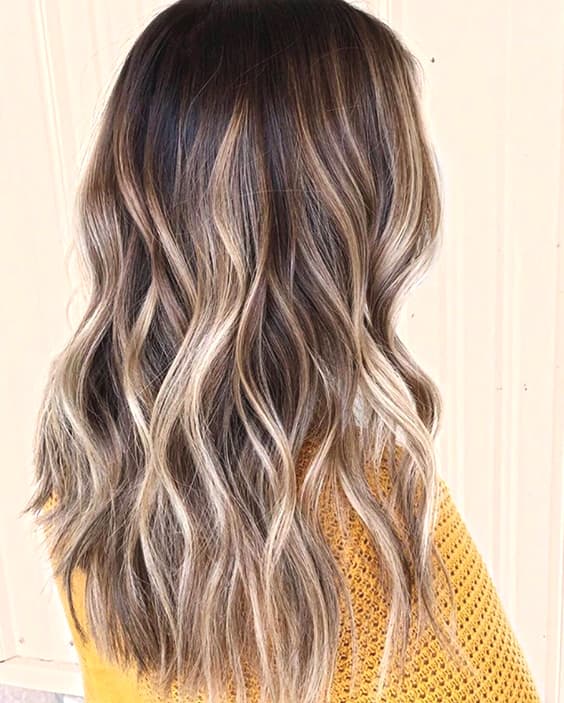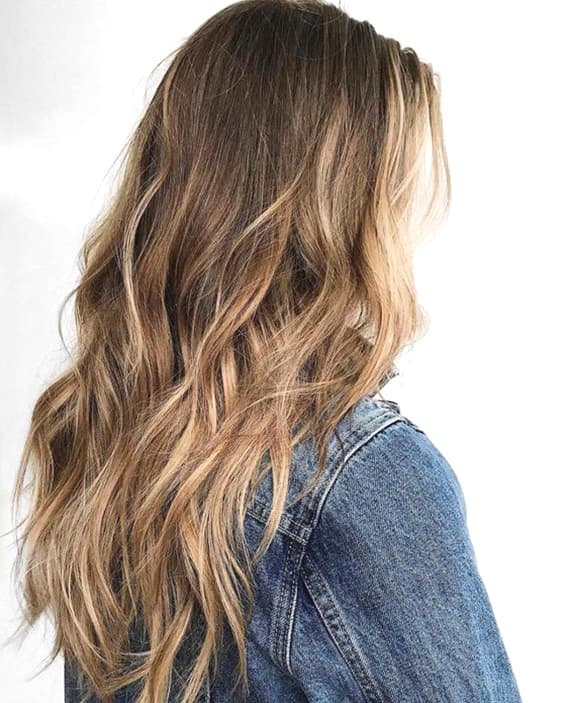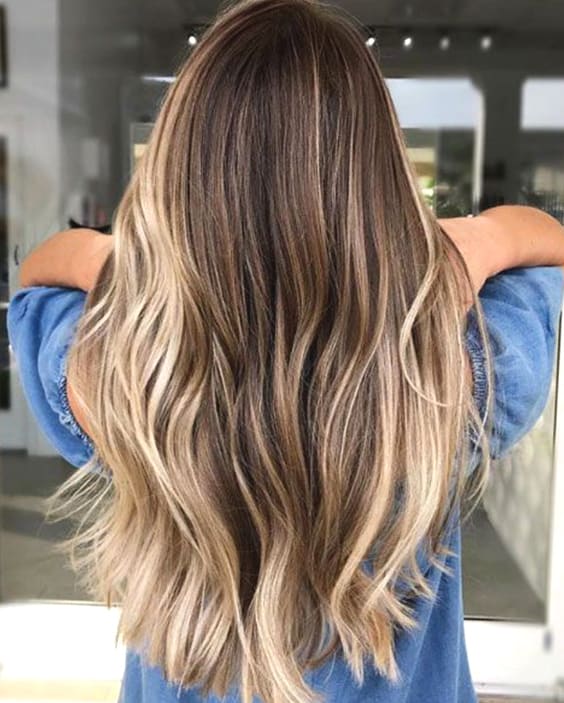 BLONDE HAIR WITH DARK ROOTS
Luckily, the dark roots are a trend right now and we don't need to find ourselves at the hair salon every time a dark line shows up the top of our heads! With dark roots, your complexion doesn't become washed out. It neutralizes the whole appearance by giving a dimension. Any blonde shade can go with dark roots that all you need to find the best blonde hair to your skin tone.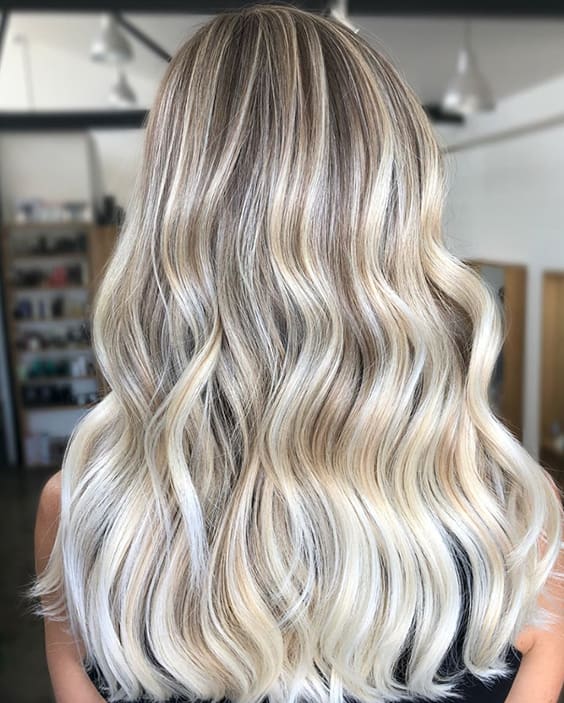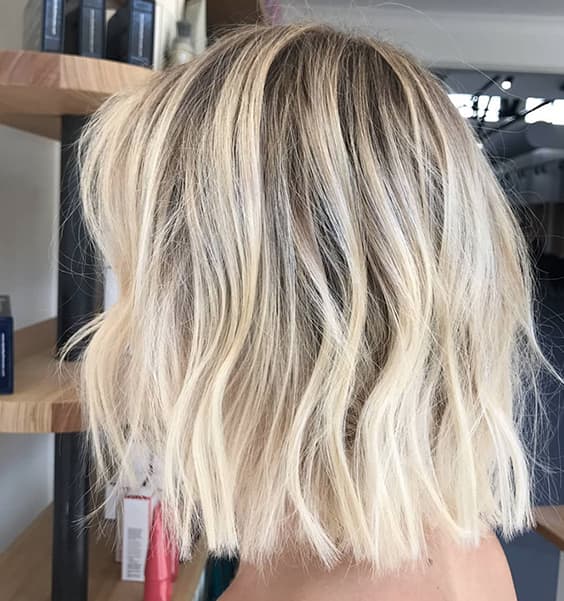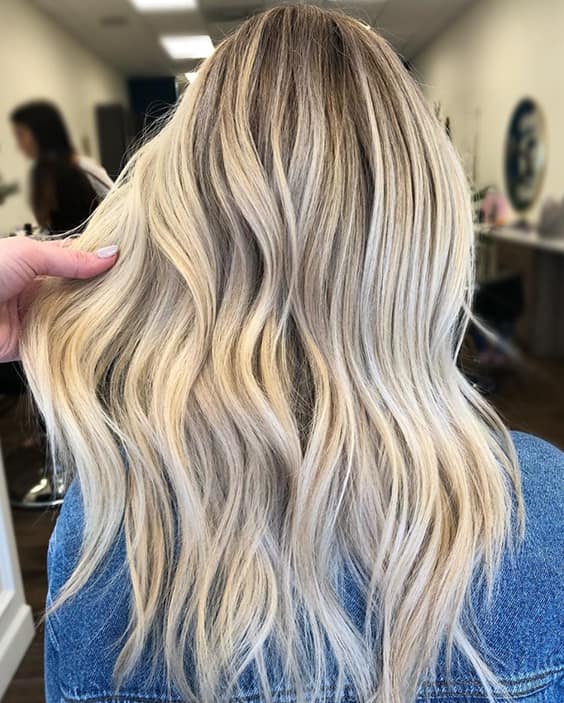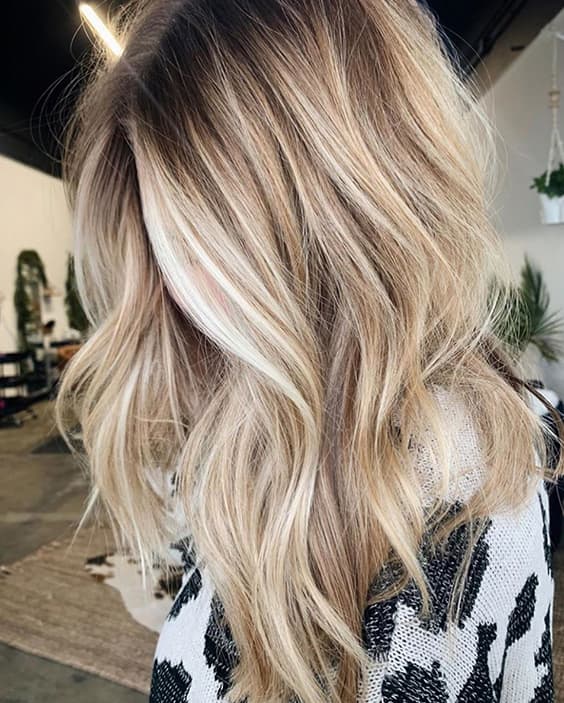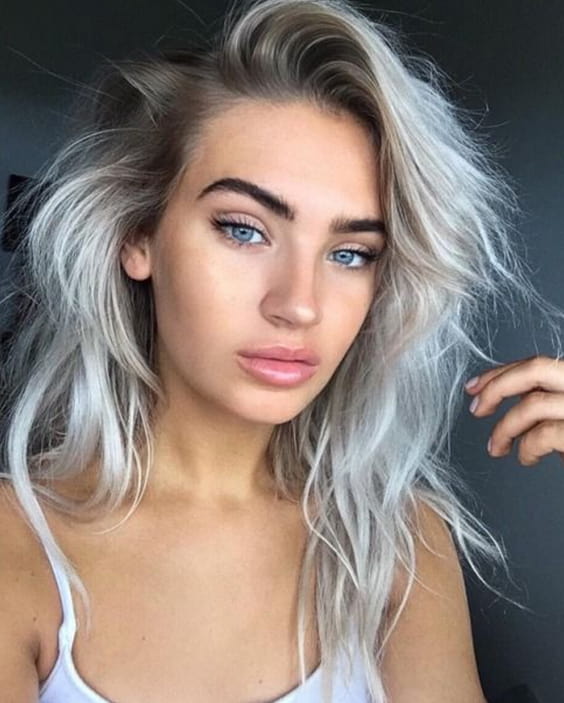 GOLDEN HIGHLIGHTS
Let's keep the natural-looking hair at the highest gorgeous level! By adding golden highlights, your hair looks brighter and voluminous than ever. Plus, you can own that stunning sun-kissed feeling with gold hues. The golden highlights blonde shade is recommended for every skin tone.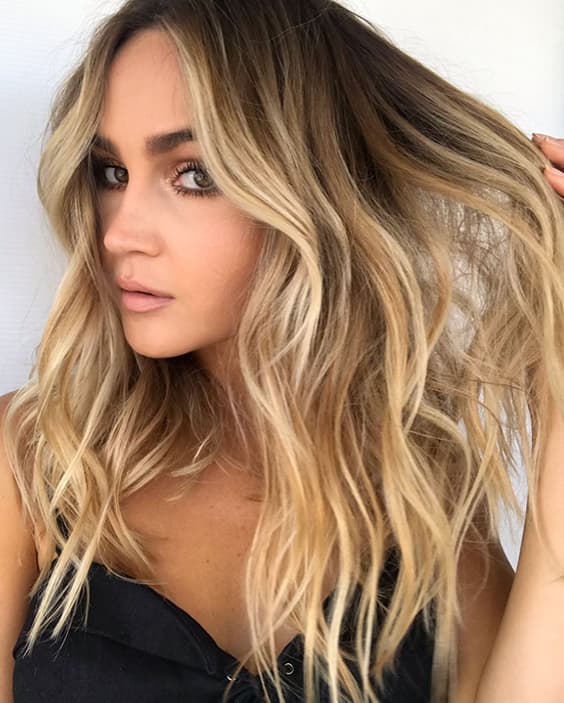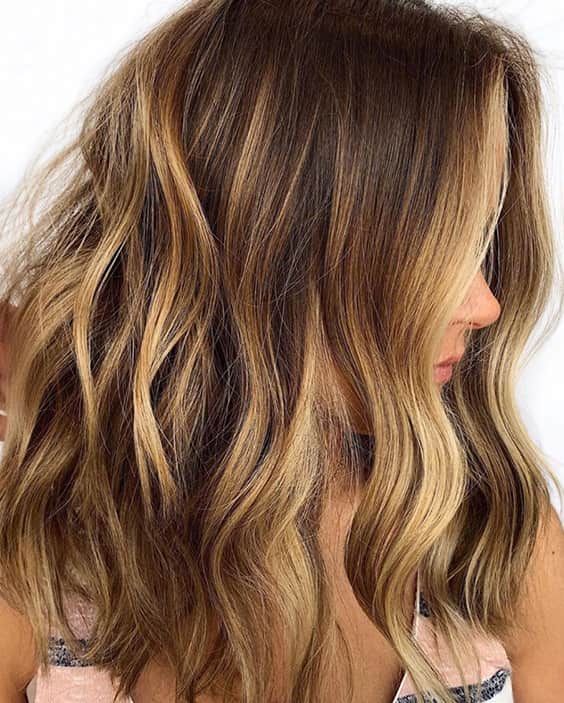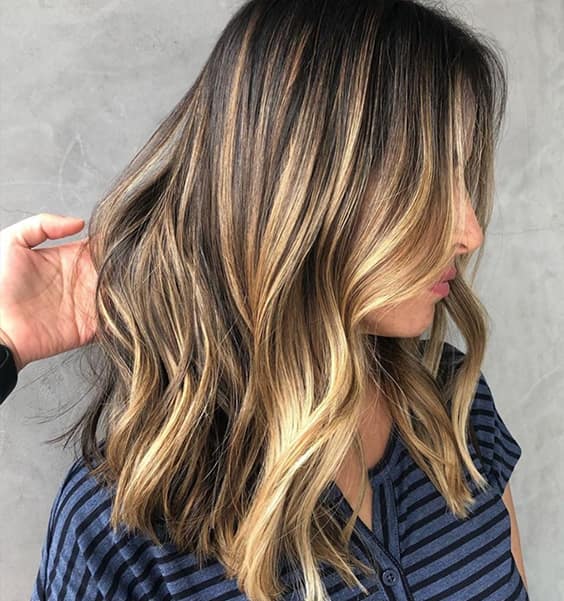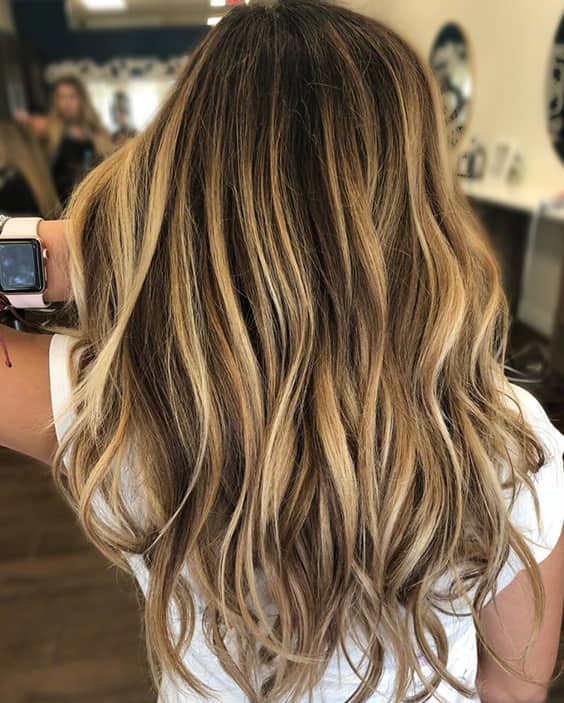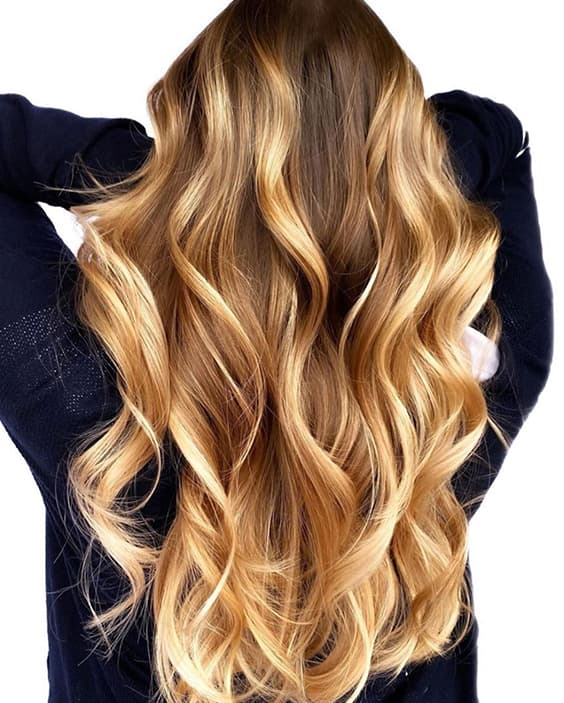 FACE-FRAMING HIGHLIGHTS
Face-framing highlights are the creative way to reveal your blonde side to outside. You can keep your natural hair color while you're testing the blonde hair without going entirely blonde. It's also one of the huge hair trends this year that you can come across on IG at any moment!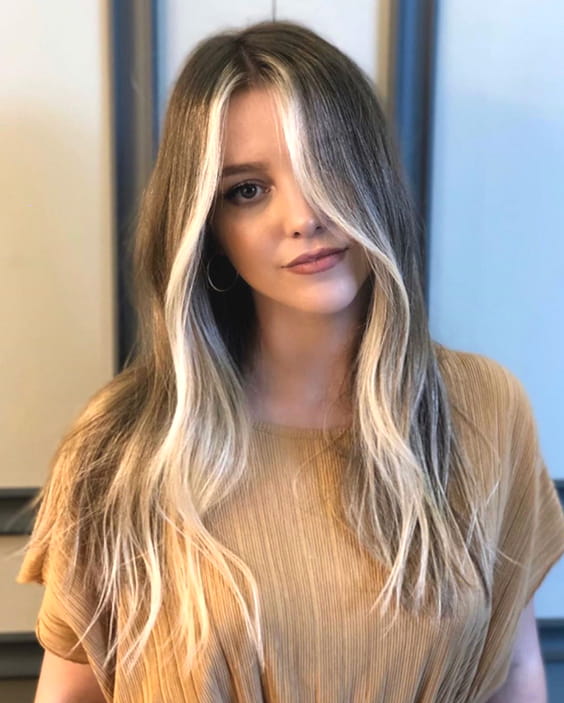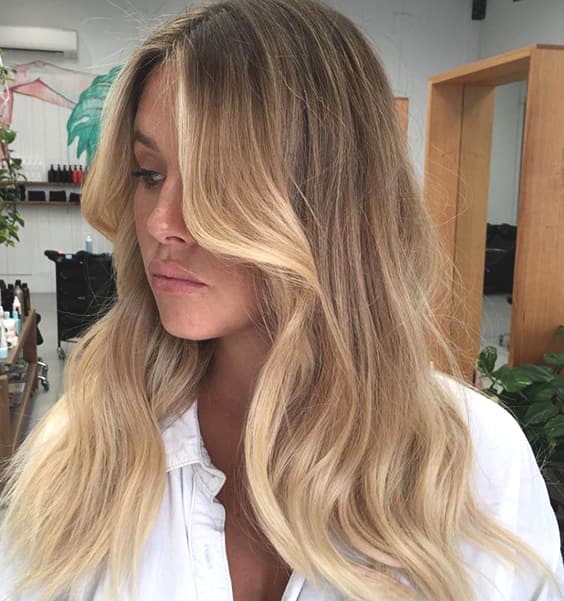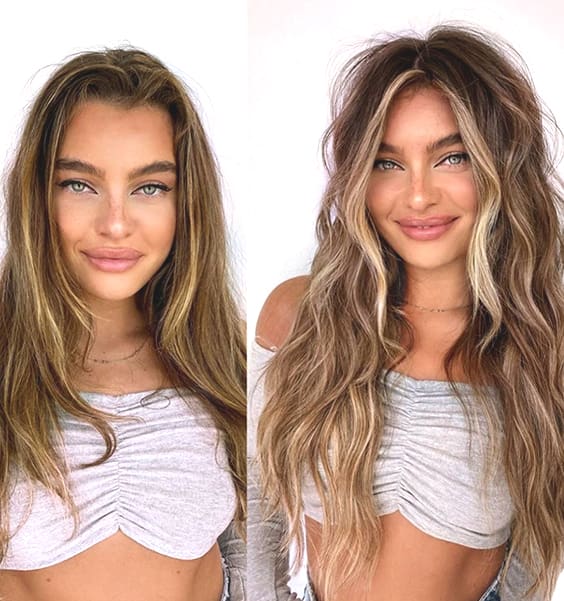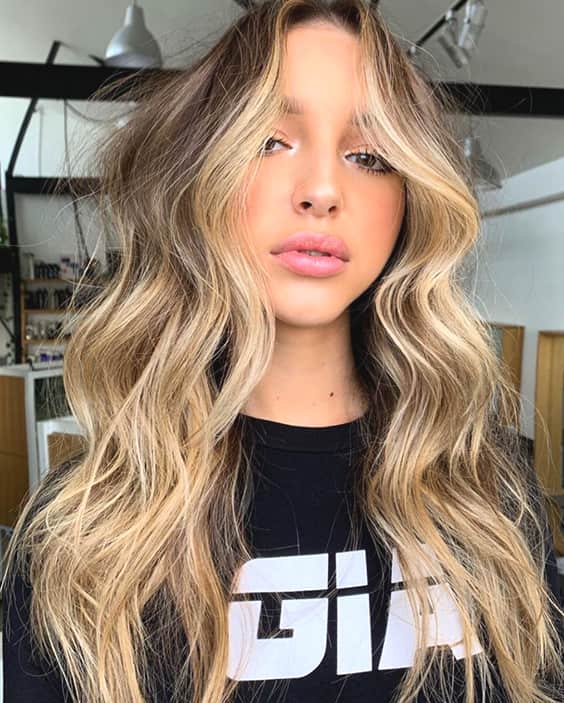 BRONDE
Think about the perfect shade that not too blonde yet not too brown, everything about bronde shade is breathtaking. The greatest part of brondeis customizable to any complexion from paler to deeper skin tones. It can be formed as balayage and ombre which depends on how lighter or darker shade you want.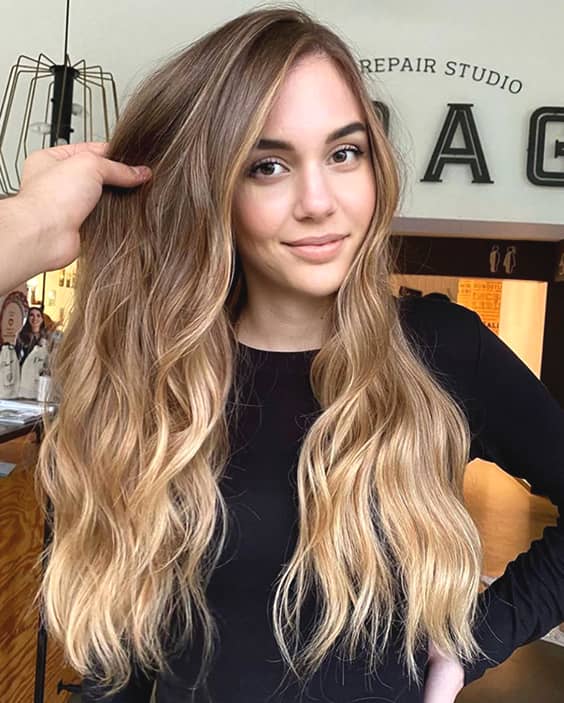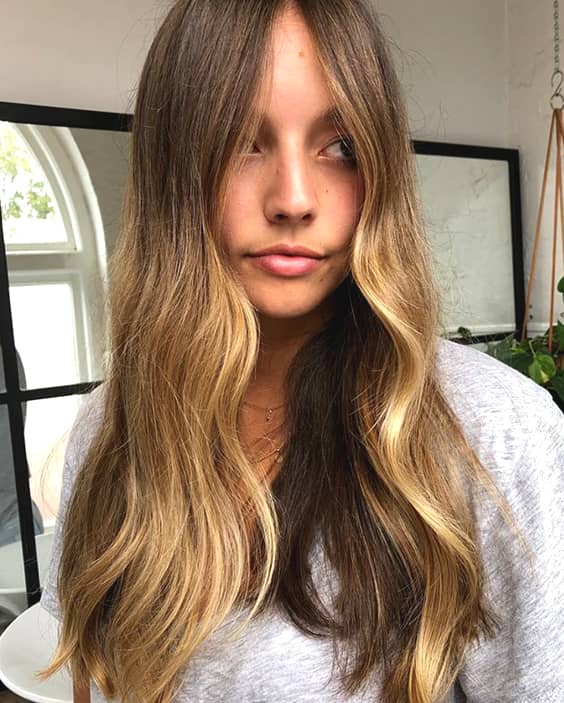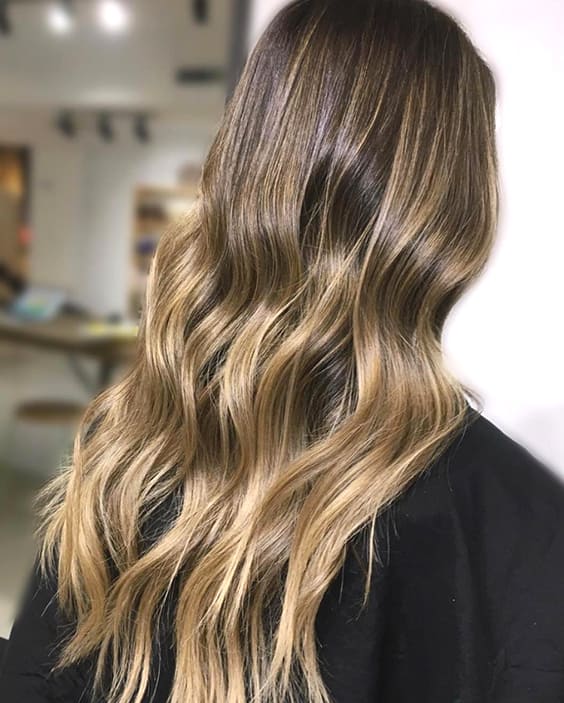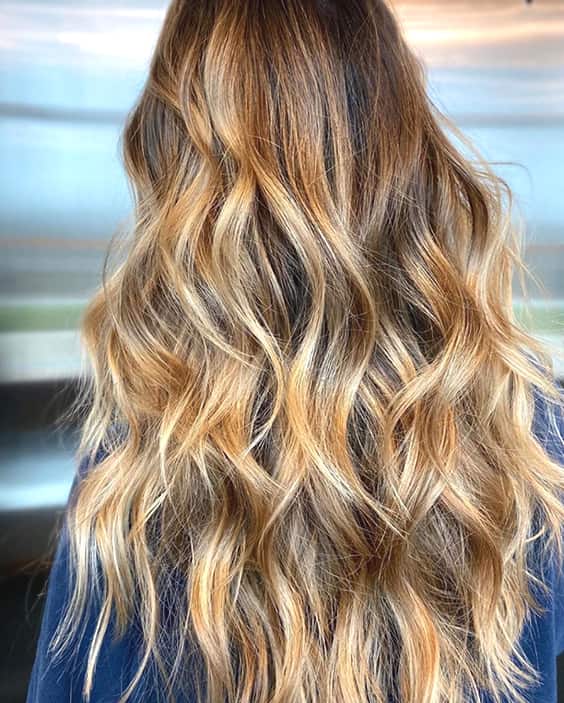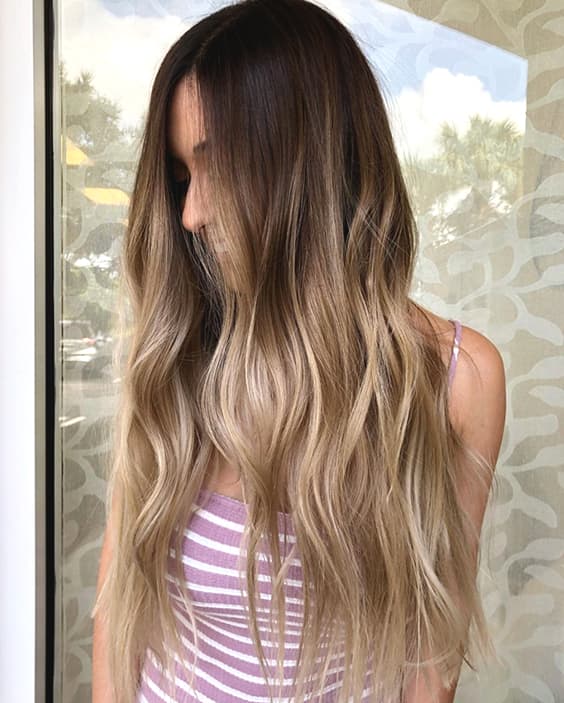 PEARL BLONDE
If you have an extravagant personality, you're gonna love pearl blondeshade. This blonde shade is shimmery and silky that super cool and ultra platinum almost white. It contains a pinch of lavender and coral hues to represent the mermaid-like hair. The pearl blonde shade needs a lot of care that you should do a hair mask once a week and use an appropriate shampoo and conditioner to prevent dullness.