Happy Sunday lovelies!
If we could pick one place to run off to every weekend, it would be the desert! We love the sun, the heat and days spent by the pool relaxing. We have been coming to the desert for every holiday lately and this Father's Day we decided to head back there to one of our favorite resorts. La Quinta Resort and Spa has become our little home away from home. Its super family friendly, has absolutely stunning grounds and with over 30 pools, we never get tired of coming here.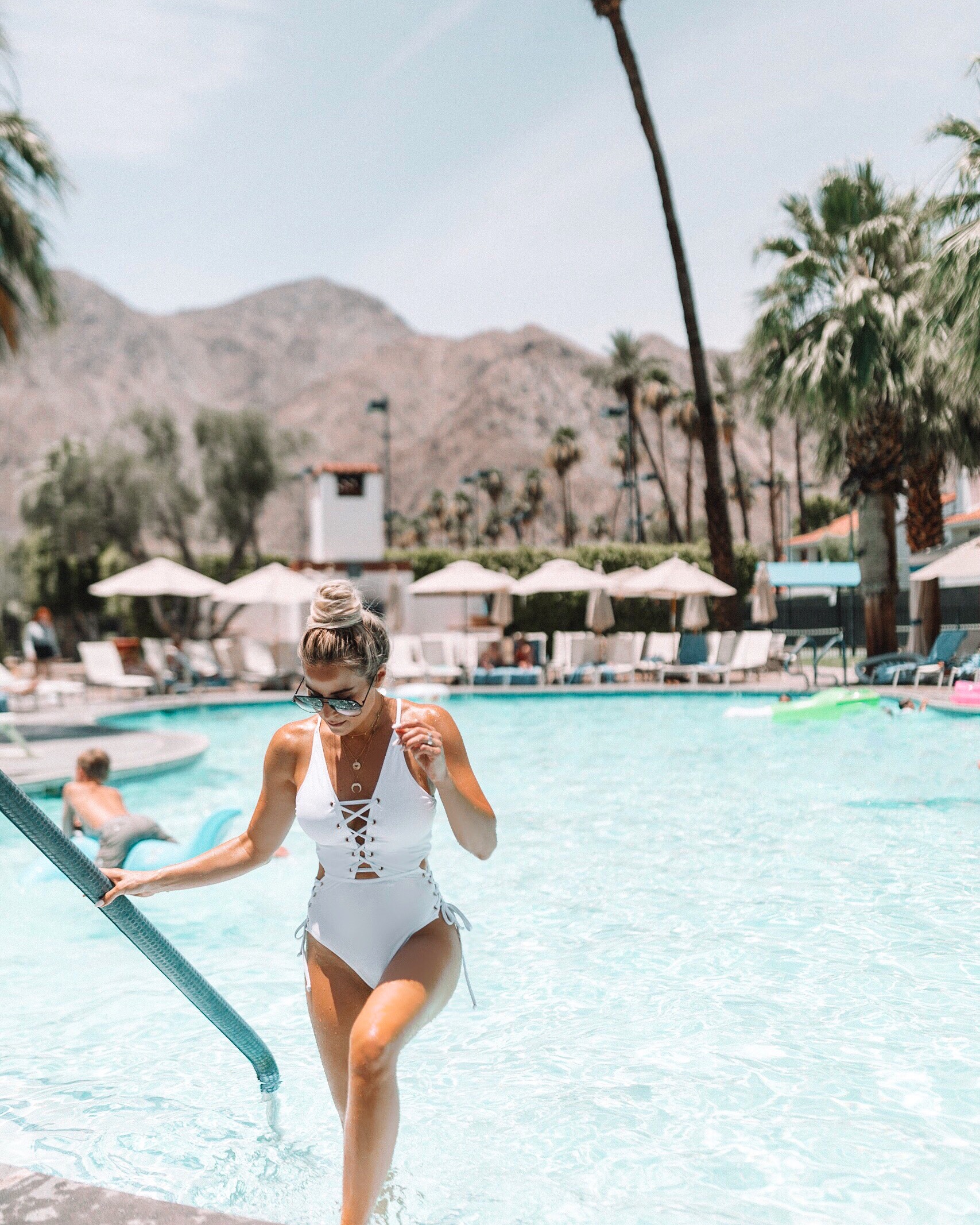 For me, I am so visual and I love staying at beautiful hotels, Kev loves great food, and Van wants to stay where there are fun pools. La Quinta has everything for my little family. We stayed for three days and took advantage of everything the resort had to offer.
We spent the majority of our three days hanging out poolside in a cabana at the main pool, watching Van do endless cannonballs. Van is like a fish, the water is definitely his happy place. The service at the pool was so good. We had the yummiest watermelon, feta and mint salad, sweet potato fries, and the best smoothies and spicy margaritas! It was truly so relaxing and we felt so taken care of by the resort.
We had dinner at ADOBE Grill the first night. After the short two minute walk (Van rode his Razor, which is the preferred transportation for all the kids at the resort, HAHA) , you arrive at a Mexican restaurant you will not forget. As you walk up to the restaurant from the gorgeous raised patio overlooking the beautiful grounds, a live band is playing, which sets the mood for the most perfect night! Homemade guacamole at the table and the yummiest margaritas and some of the best fish tacos we've ever had!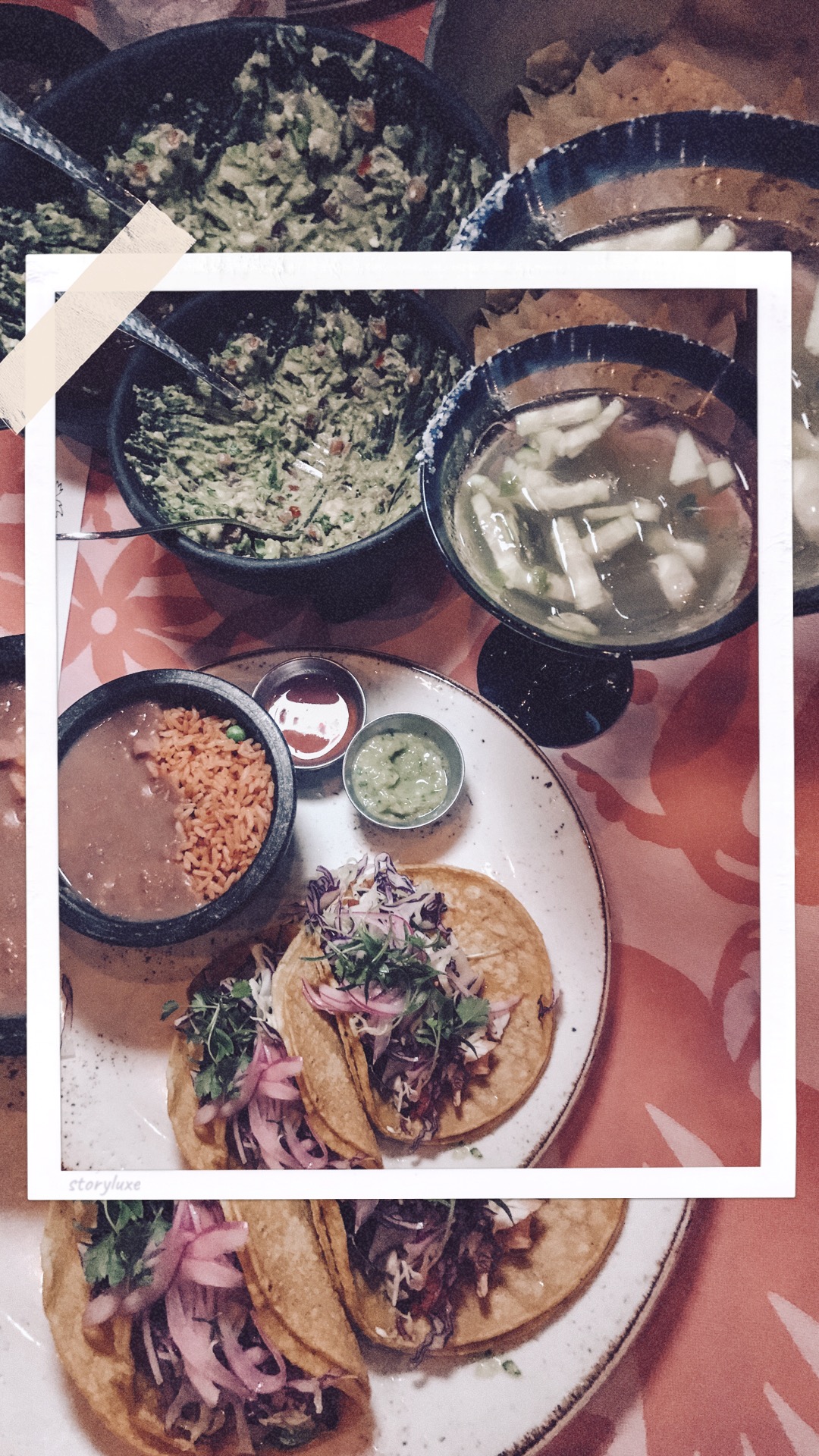 It's pretty hard to top the evenings at La Quinta Resort and Spa, but the mornings I think just might have. Van wakes up normally at 8am, but he was even able to sleep in until 9am in the most plush bed! So in our normal life, we make breakfast and it's usually pretty simple, toast with peanut butter and honey and a bowl of fruit. The breakfast at Twenty6 was soooo good though, we ate there both mornings! It's located right below the ADOBE Grill and has the cutest patio! It's a farm to table restaurant, but has an amazing breakfast. Van and Kev had the Belgian Waffles (with real maple syrup) which came with fresh berries and I had scrambled eggs, along with the most perfect almond milk latte, SO GOOD!!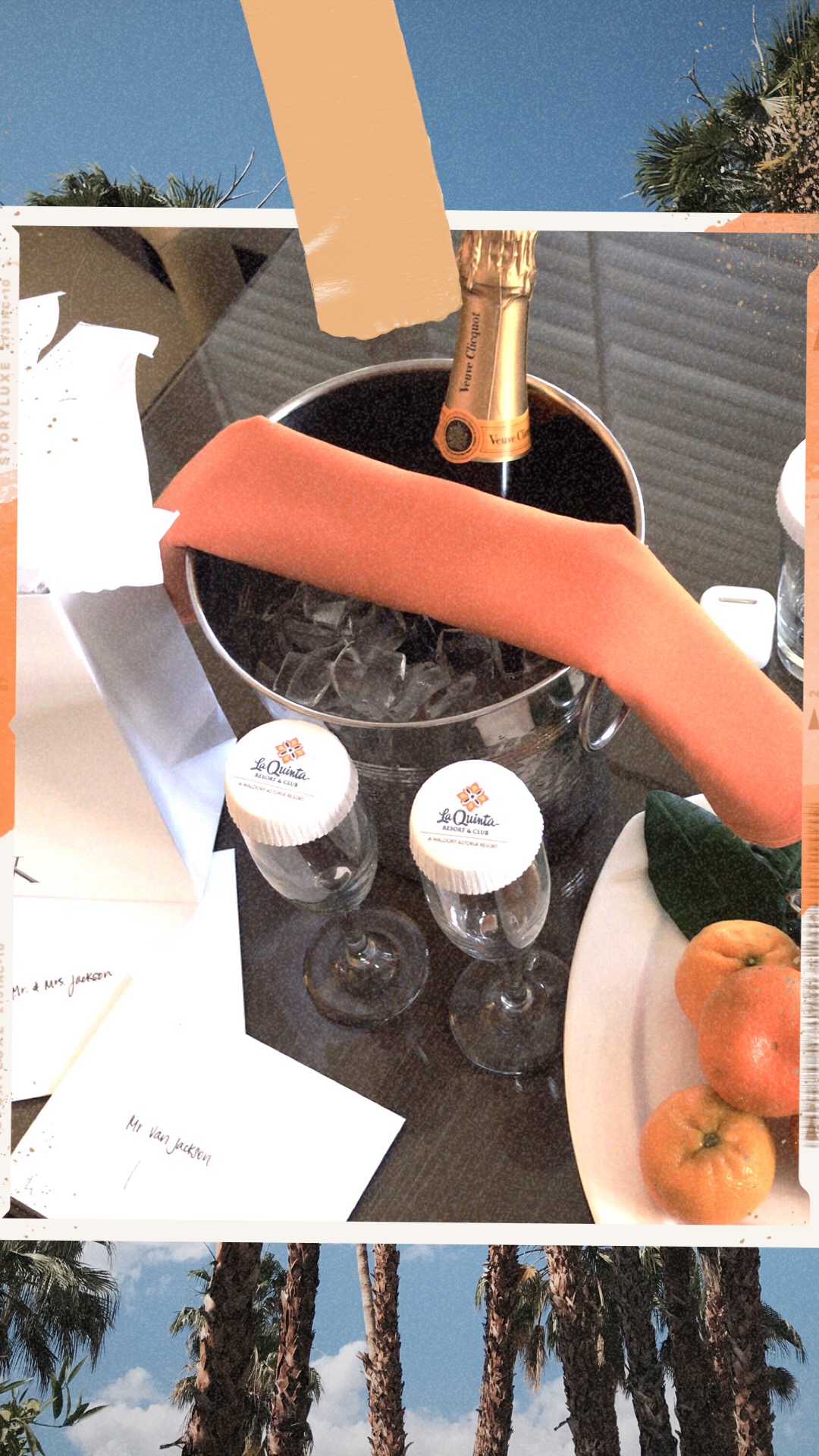 We stay in a lot of different hotels and resorts in the desert, but we always seem to come back here. Already can't wait to go back!
Repost from: JenJackson.com