Happy Anniversary Sale! The sale just opened up to Influencers today and opens to the rest of the public on the 28th so wanted to share my selects with those of you that are shopping now! This year I wanted to put together a clickable catalog for you guys so it makes it even easier to shop – when your in the catalog you can click RIGHT ON THE PRODUCT and photos and it will take you to the item to shop. I'll add it later in the post, but wanted to call it out now so you. I'll be adding these a lot more moving forward so let me know what you guys think!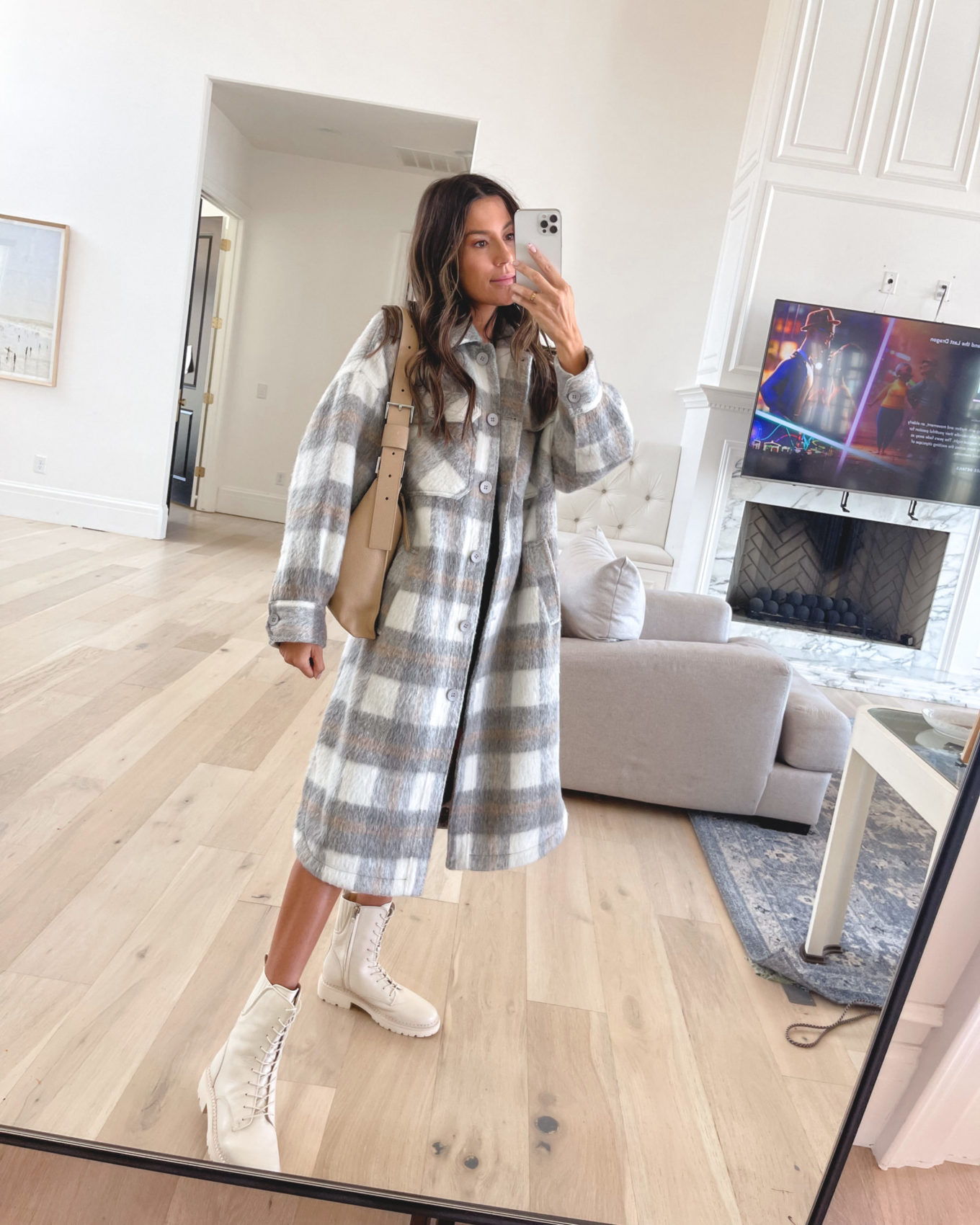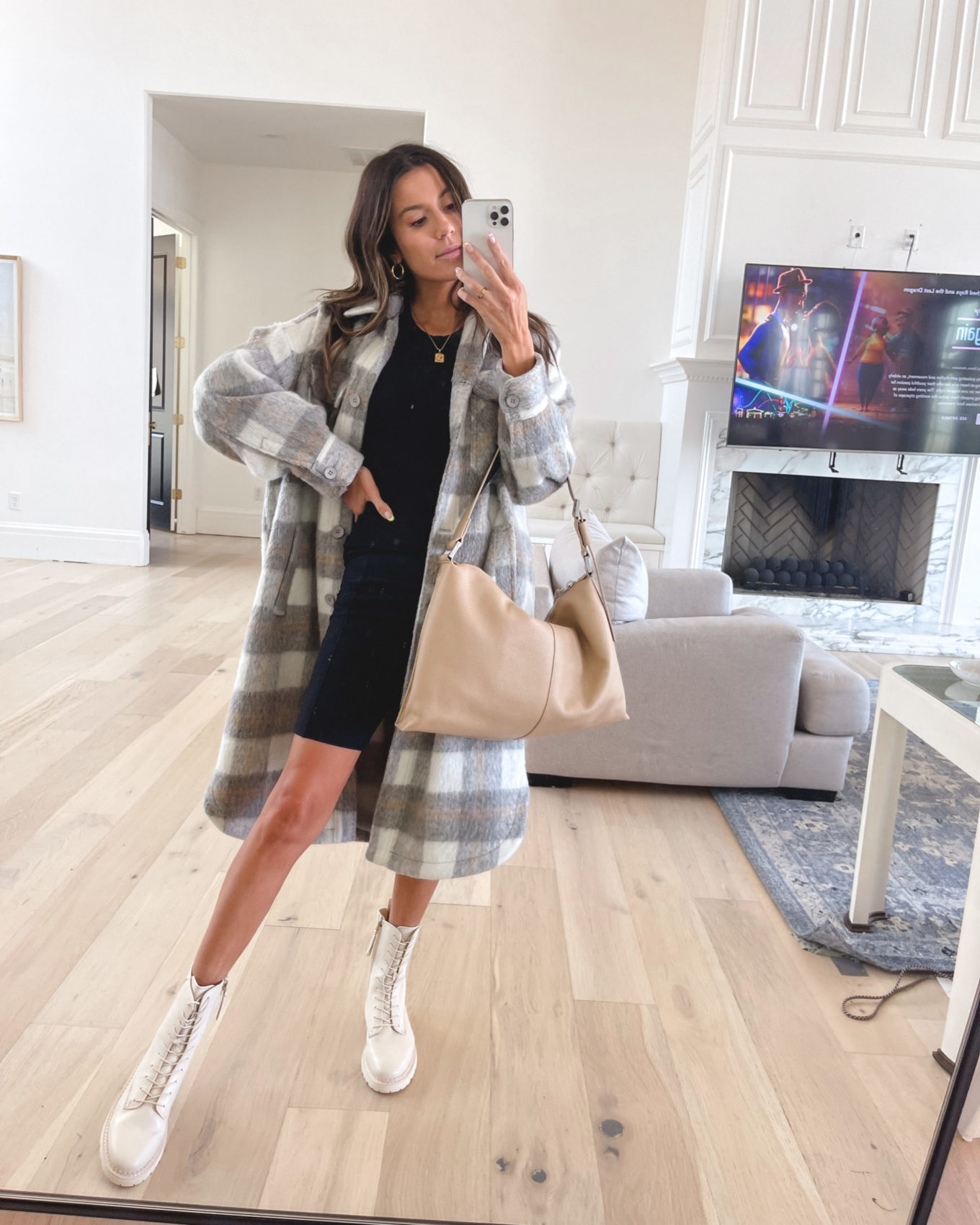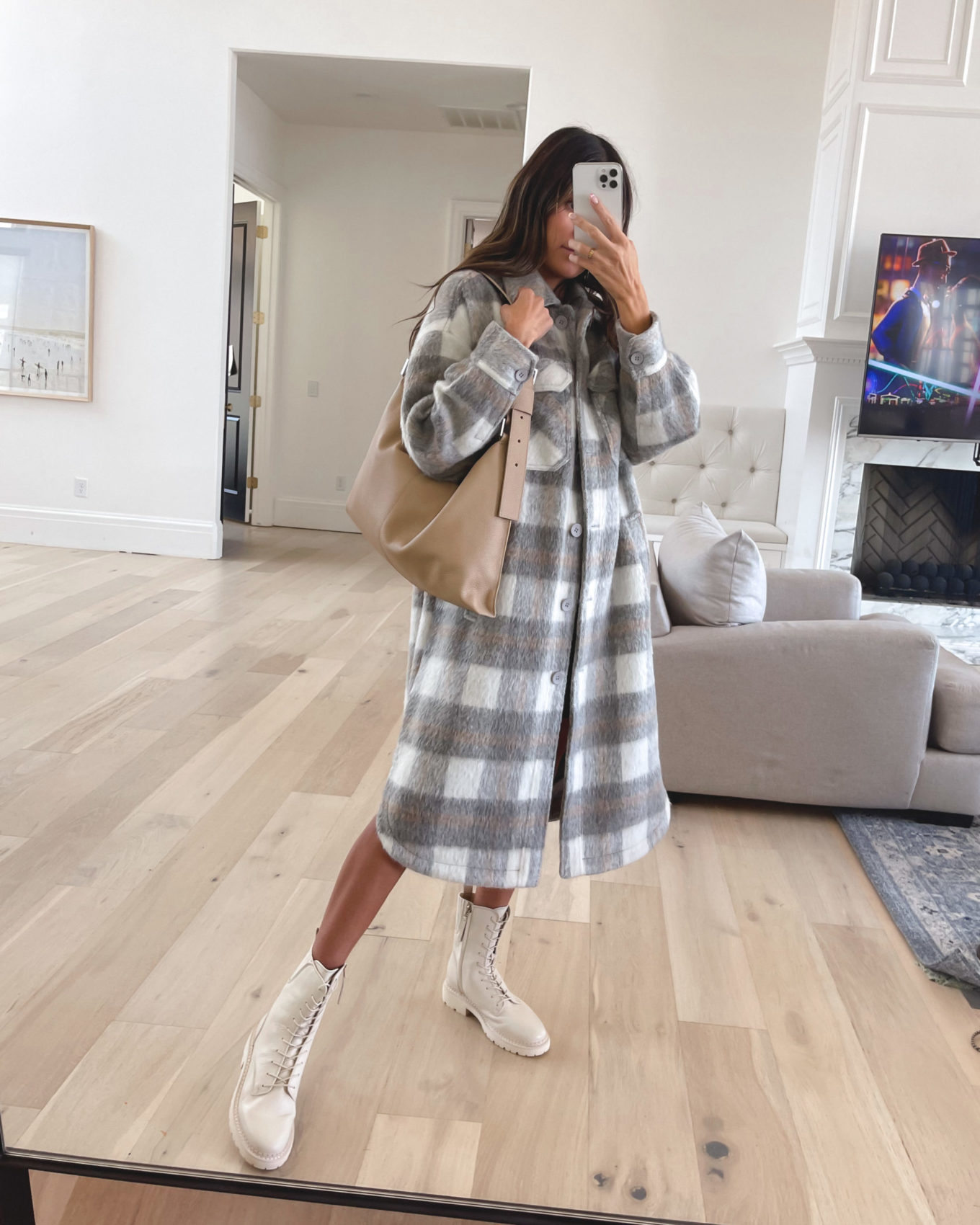 DETAILS: PLAID COAT | TAN TOTE | BIKER SHORTS  | LACE-UP BOOTS
Usually I have TONS of outfits to share with you guys, and super honest there were only a few women's fashions pieces I was obsessed with. So going to simplify it for you guys are share the few favorites I found that are BEAUTIFUL! The shoes were amazing this year I was really impressed with the shoe selection. I stocked up on cute fall boots and sneakers. So if you could only buy 3 things from the sale it would be these: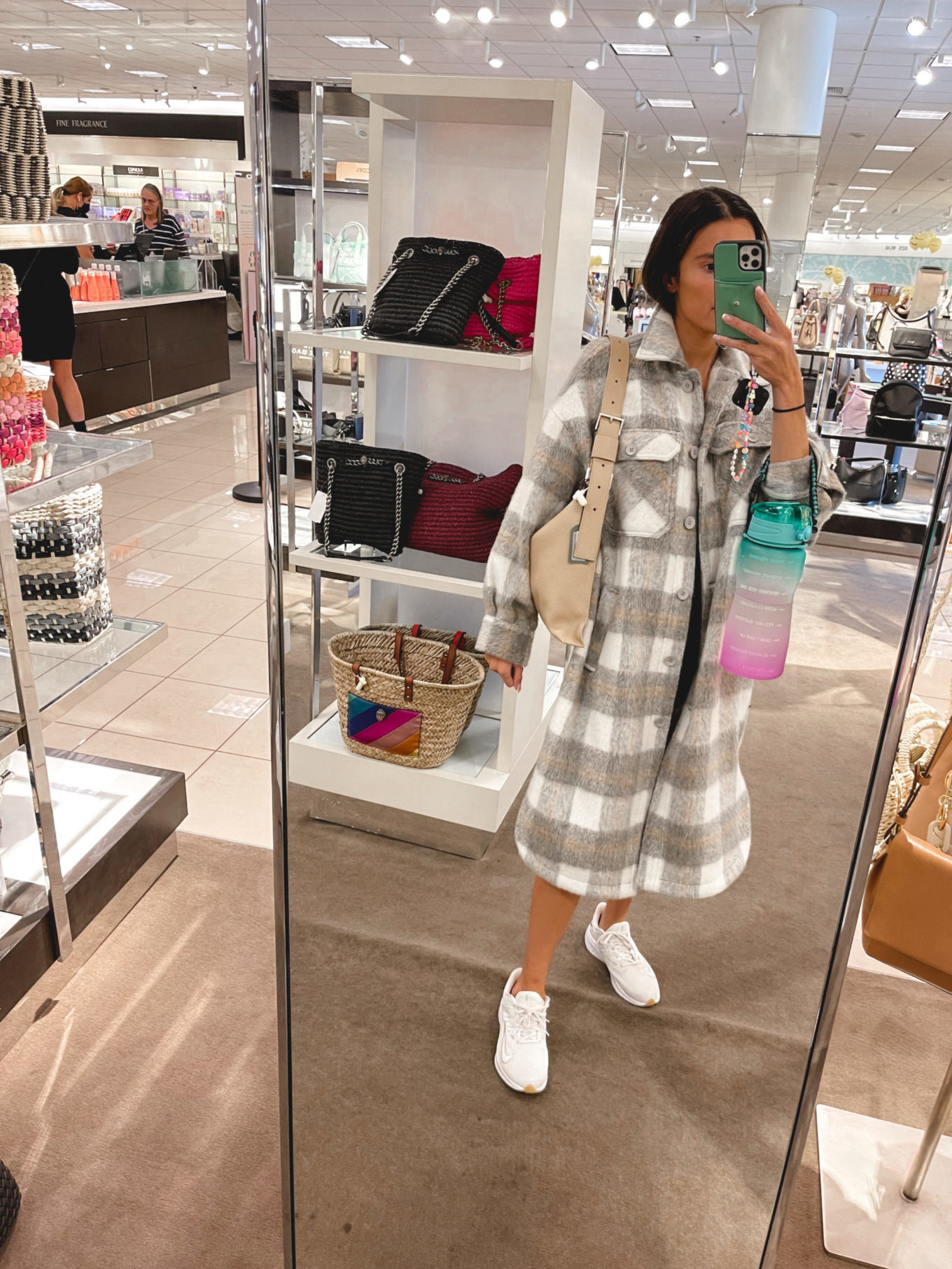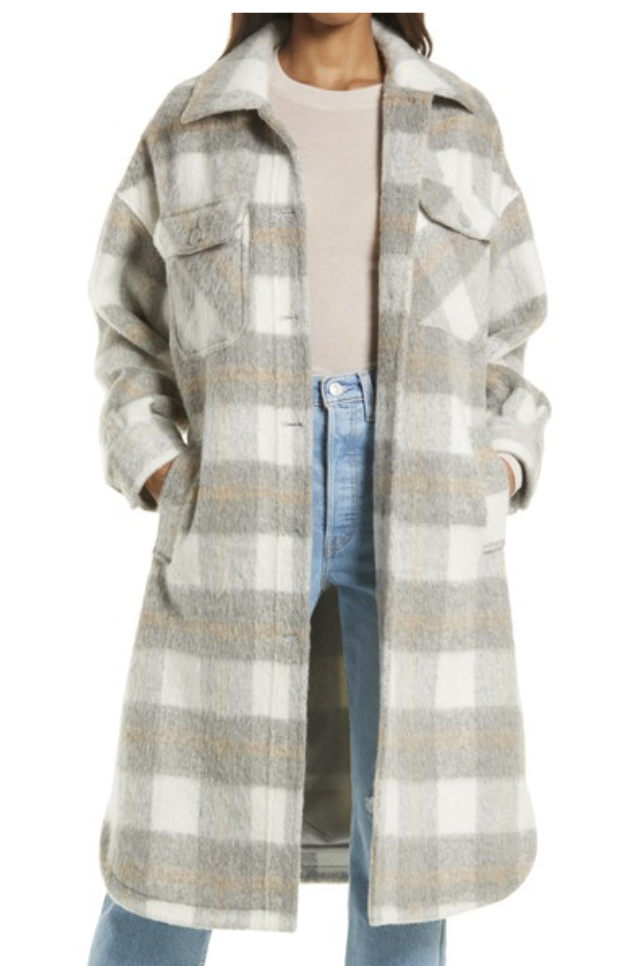 WEARING SIZE SMALL
THIS SHACKET!! Probably one of my top top favorite pieces. It's under $100, love the soft grey and camel tones together – it makes for the prettiest plaid coat that you will want to start wearing ASAP, no matter how hot it is outside haha. This one will go quick, so snag your size quick if you can! Amazing price under $100!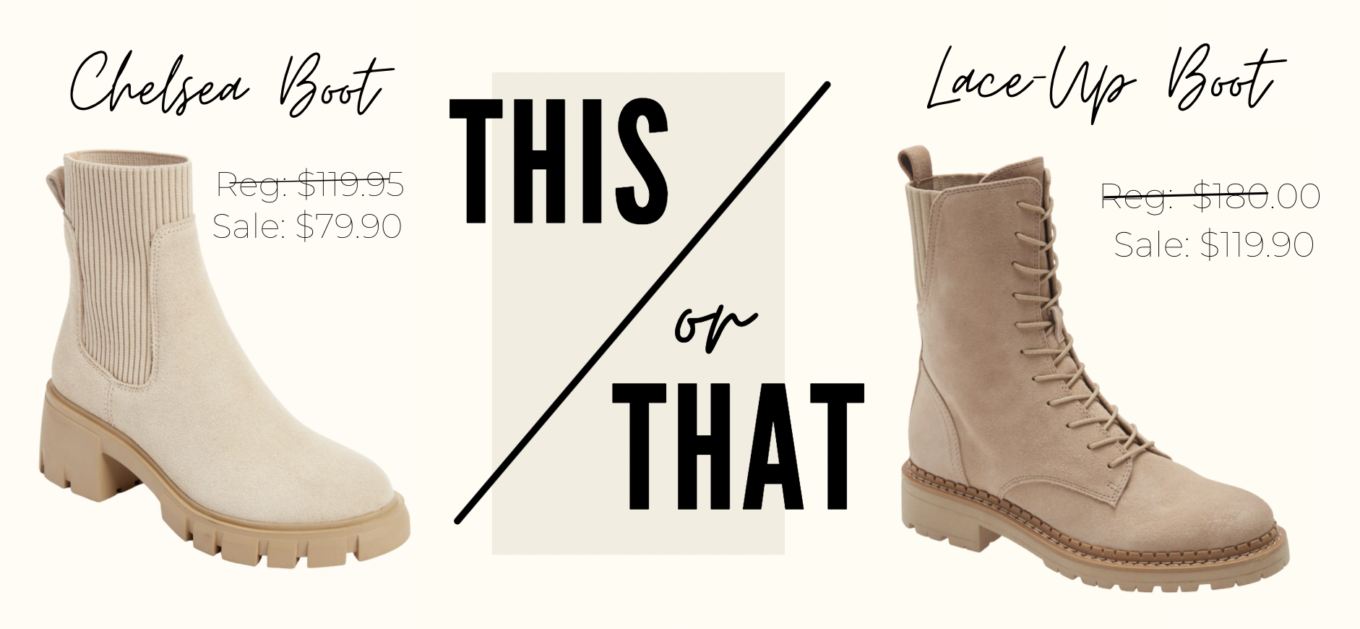 If I'm sticking to top 3, you'll have to decide between these 2 boots! Both a the prettiest neutral boots and great price points – you can't go wrong with either. I bought both 🙈 the right lace up ones I got in ivory, since I got the suede Chelsea boots on left. Both colors are BEAUTIFUL and the perfect fall shoe! Obsessed!
SIZE 8 (TTS)
Also love these lace-up boots! These come in 4 different colors – I got them in the off-white but also love this tan color. This silhouette is a great way to add some edge to your outfit with a combat boot inspired feel, but the neutral softens it to make it easier to transition for different looks.
SIZE 8 (TTS)
Obsessed with the ribbed sock detail on these boots! They are such a pretty color too – I'm obsessed with all the light, neutral boots this season! These come in 4 colors and are under $100. They are a worthy add to your wardrobe.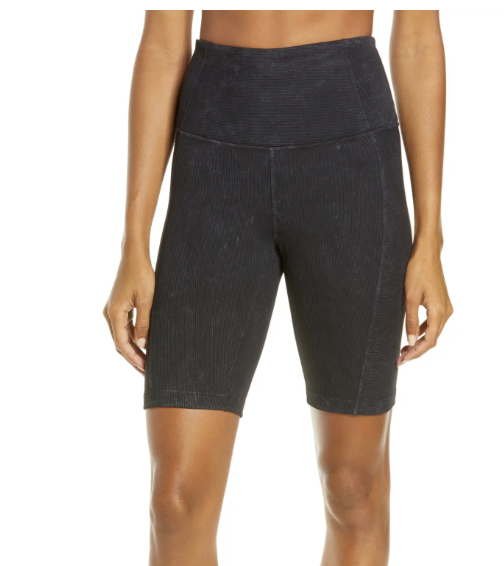 SIZE SMALL (TTS)
I actually got these shorts 2 years ago and they are still one of my ALL TIME fave and most comfy biker shorts. I was so excited that it was part of the sale this year! It's hands down one of my most worn pieces. They are sooooo comfortable and I love the ribbed detailing. They come in 4 colors this year, too! (How good is the orange!?) Even though they aren't new to me this year, they 100% earned a spot in my top 3 buys. Worth every time even at full price!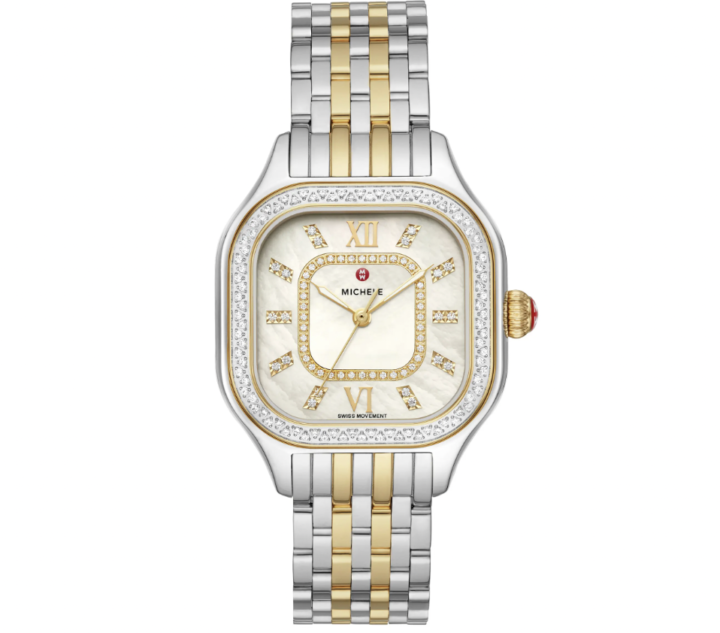 HONORABLE MENTION: SPLURGE-WORTHY
OVER $900 OFF!
Ok if you're only buying 3 things, let it be the 3 above. But if you're planning on a splurge item, this Michele watch is 🤩🤩🤩. They are an investment, no doubt, but they are a lifetime level purchase. I have had my Michele watches for over 6 years and they are still in perfect condition! They are timeless, amazing quality, and just so beautiful – I wear my Michele watches all. the. time. Love the two-tone on this watch!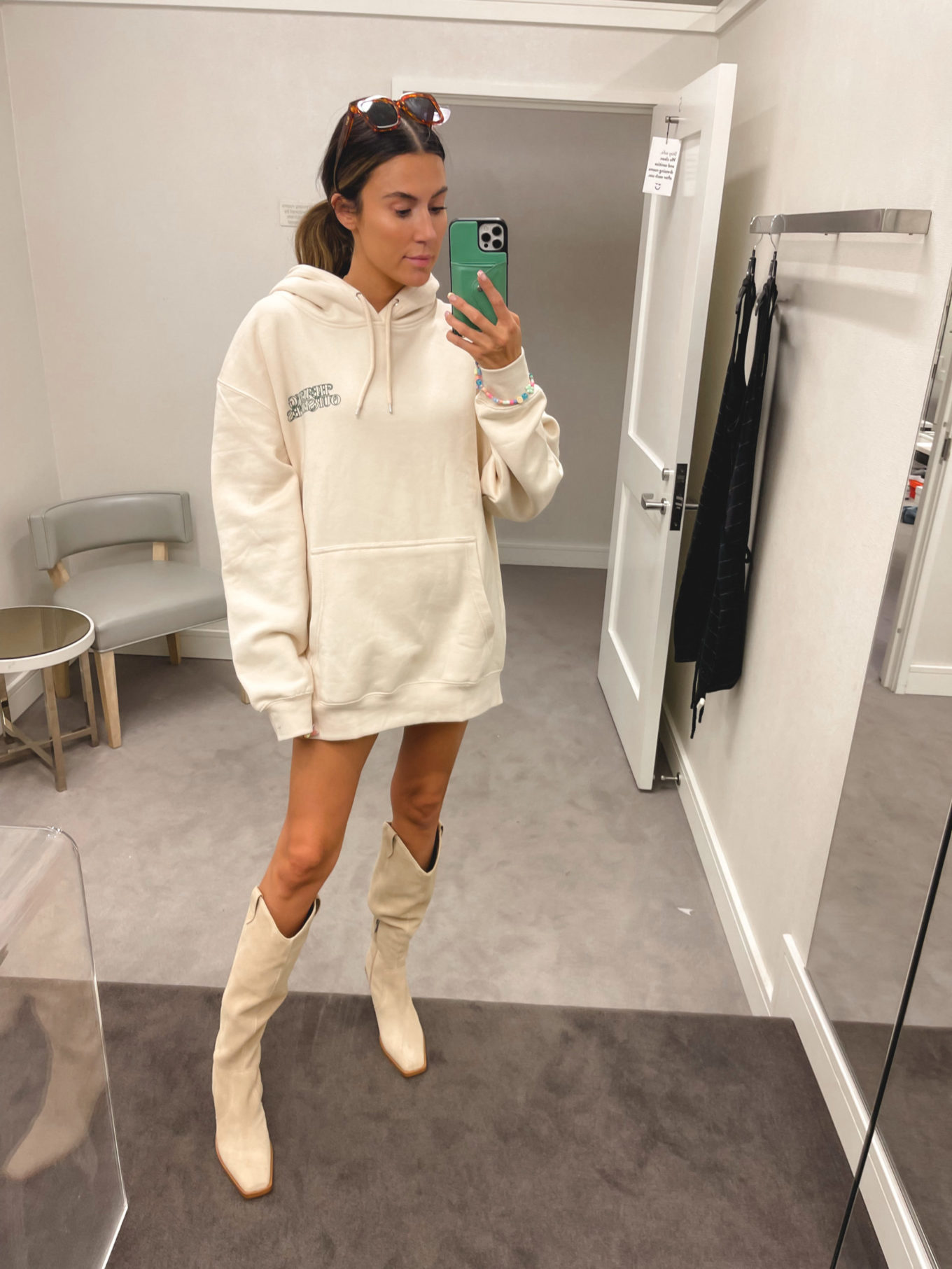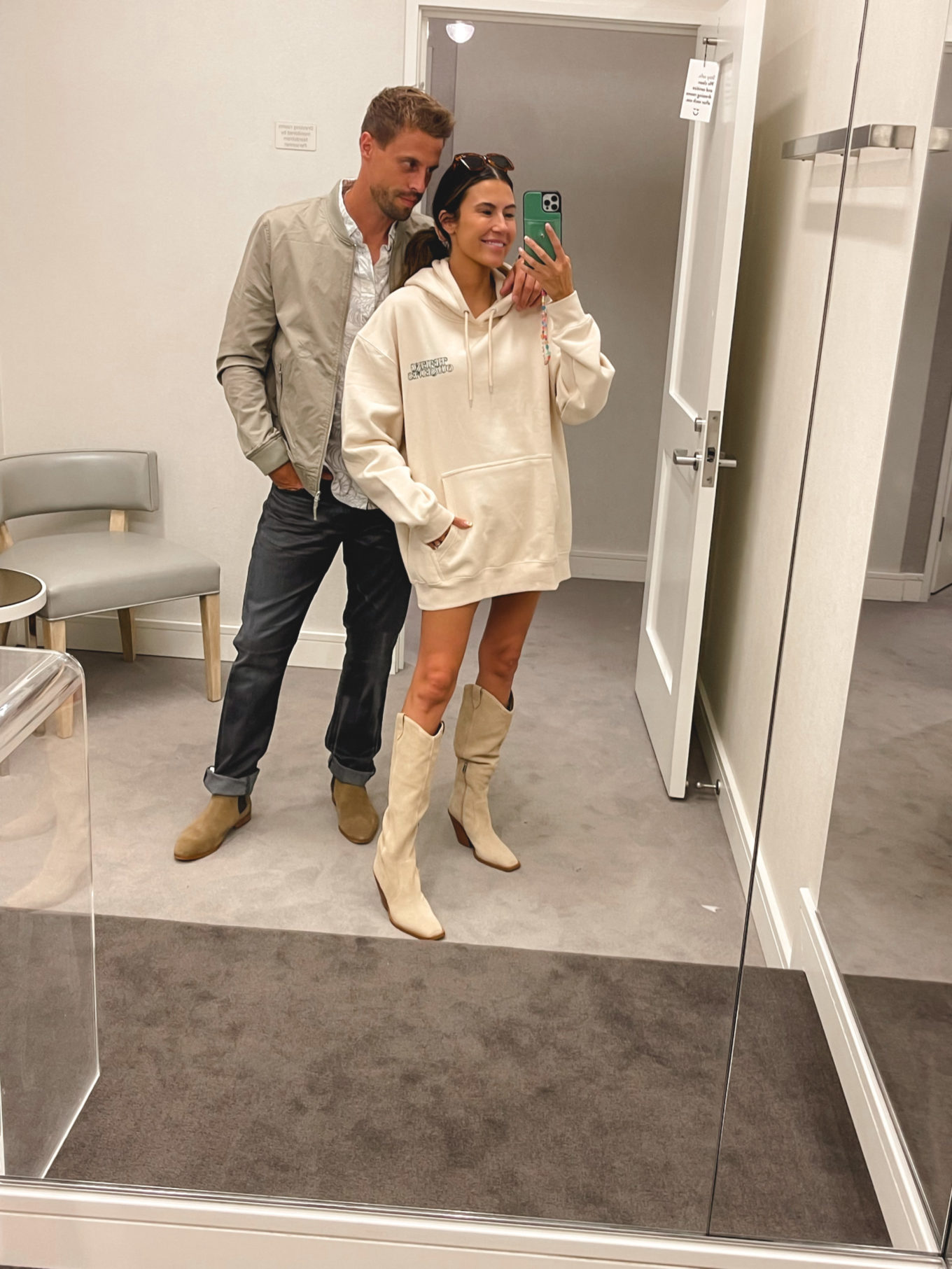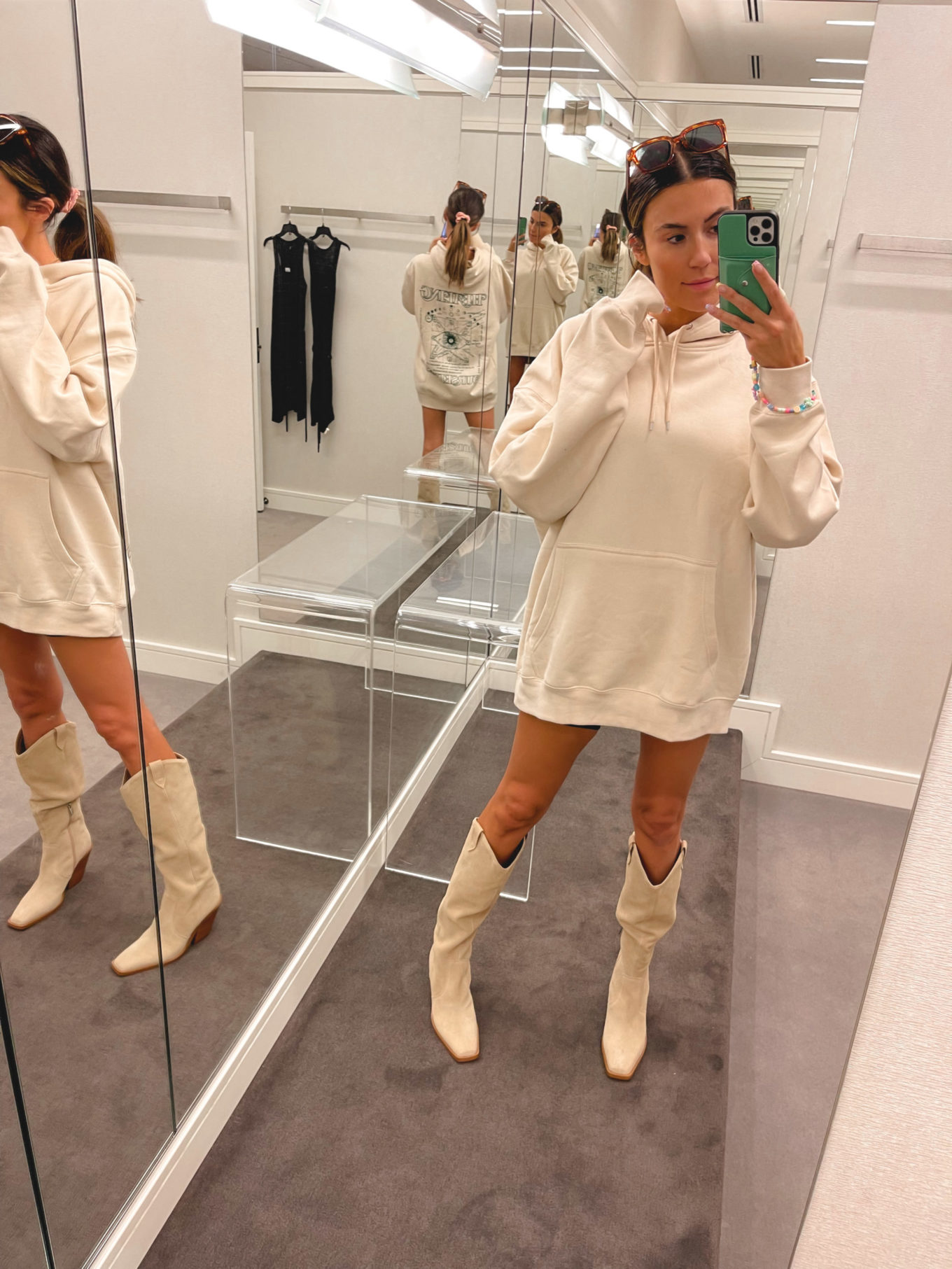 REG PRICE: $60 | SALE PRICE: $39.90
Love this hoodie, front and back! Cody teases me about wearing sweatshirts even when it's over 100° outside but the warmer the weather the more everyone cranks the AC haha. So really a good sweatshirt can be a year-round staple. Sized up to a size large in this mens hoodie for more of a dress fit.
REG PRICE: $240 | SALE PRICE: 149.90
I've been on the hunt for a good pair of cowboy boots but haven't found the right pair… then I came across these and was instantly obsessed! They are a little slouchy and have the prettiest square toe and how good is this color!! Love the western vibe without having to go full cowboy boot.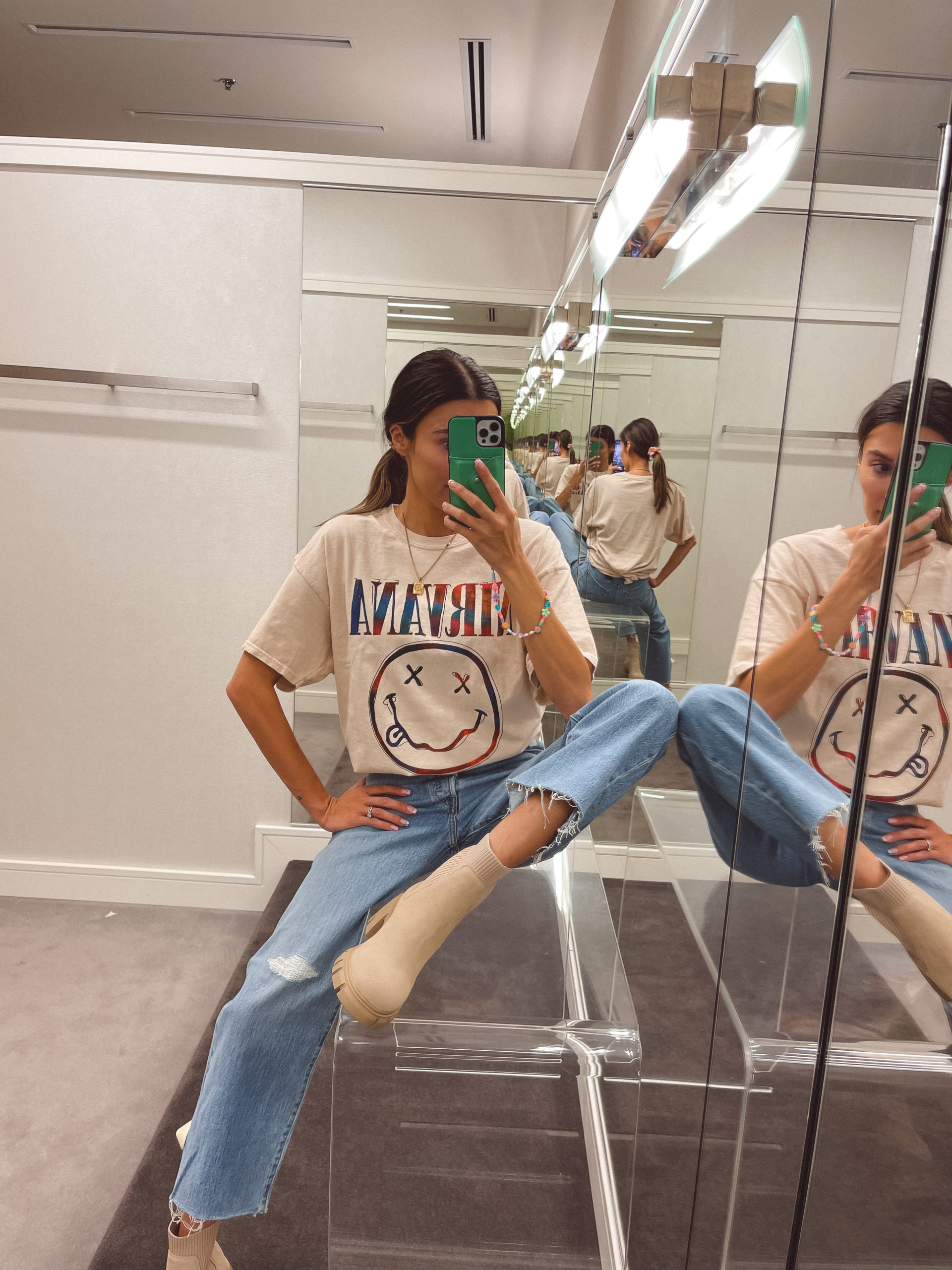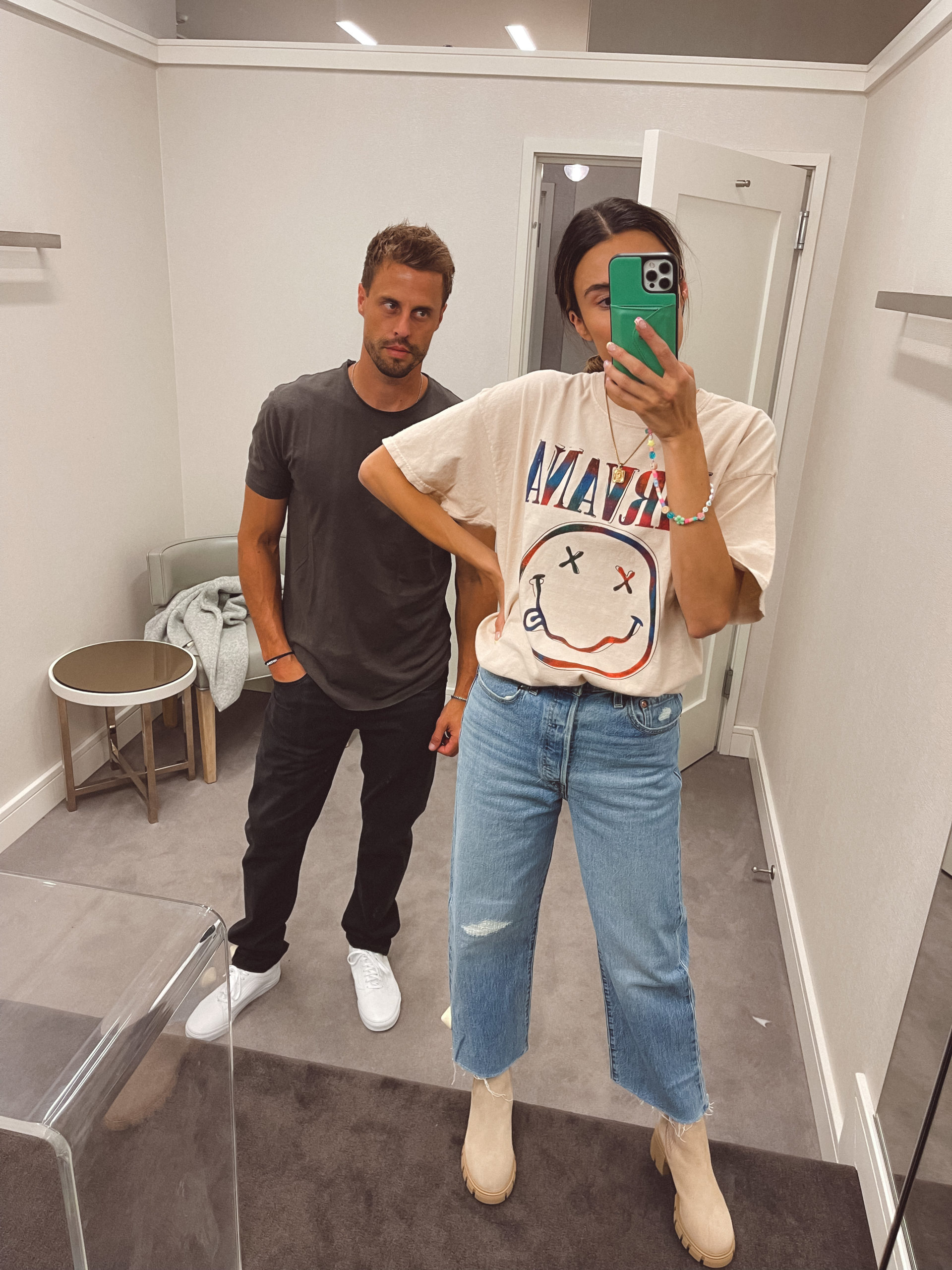 NIRVANA TEE (IN-STORE ONLY) | WEARING SIZE XL
SALE PRICE: UNDER $20
Obsessed with this graphic tee! The colors are so good. This one is only in store but worth the visit in to snag it!
REG PRICE: $108.00 | SALE PRICE: $71.90
The ribcage fit is one of my favorites! I have it in multiple washes – this one is a great, timeless wash and on sale under $100.
REG PRICE: $119.95 | SALE PRICE: $79.90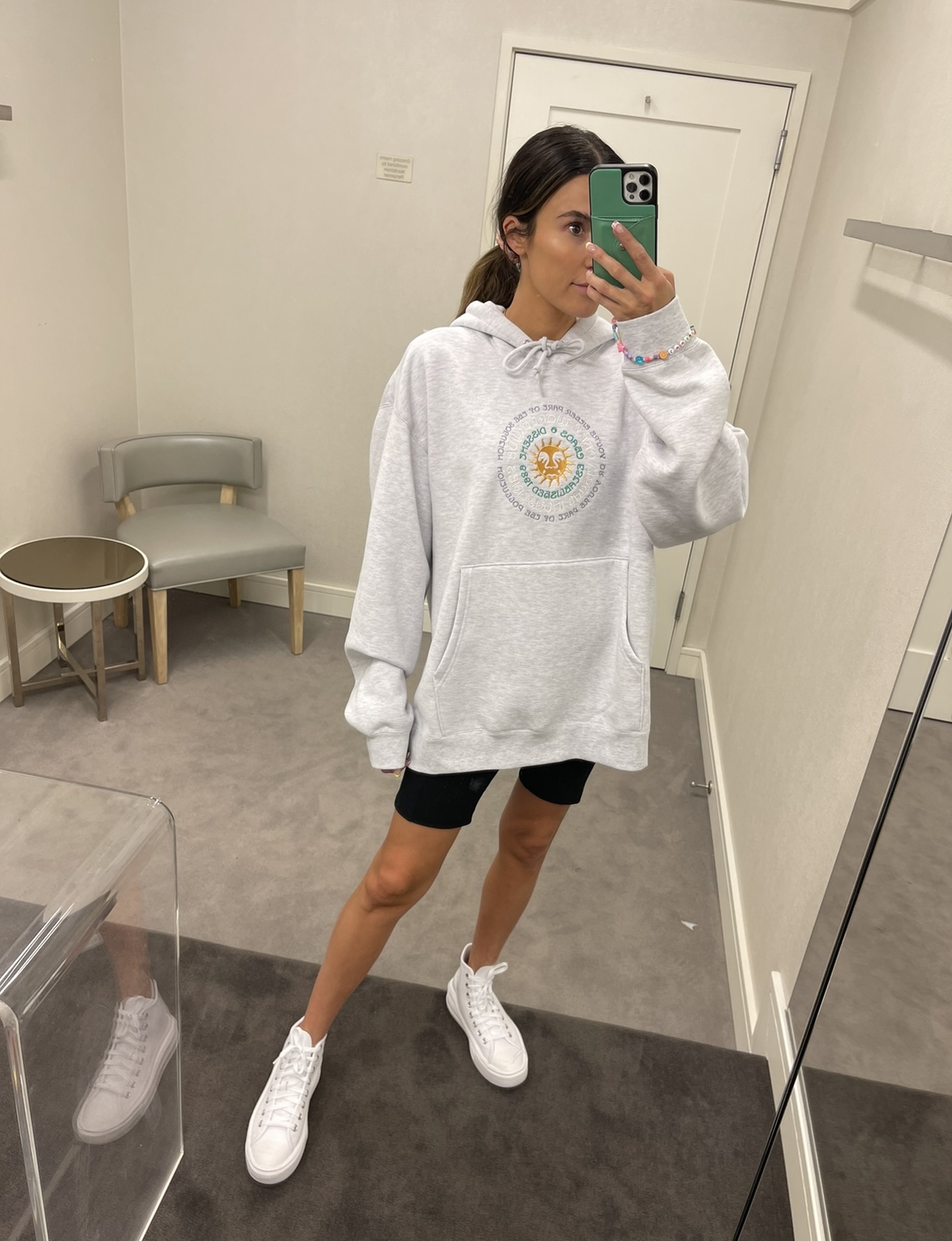 REG PRICE: $55.00 | SALE PRICE: $35.90
These shorts on repeat! Great summer staple and super easy to transition into fall with layers and knee boots.
PLATFORM CONVERSE | WEARING SIZE 7.5 (GO 1/2 SIZE DOWN)
REG PRICE: $80 | SALE PRICE: $59.90
I have a weakness for Converse, especially in cool prints or with platform details. Love them with shorts and the wide leg denim!
REG PRICE: $78.00 | SALE PRICE: $49.90
Another graphic hoodie for the win – I didn't end up getting this one since I got the one above, but love the graphic detail and it's super comfortable.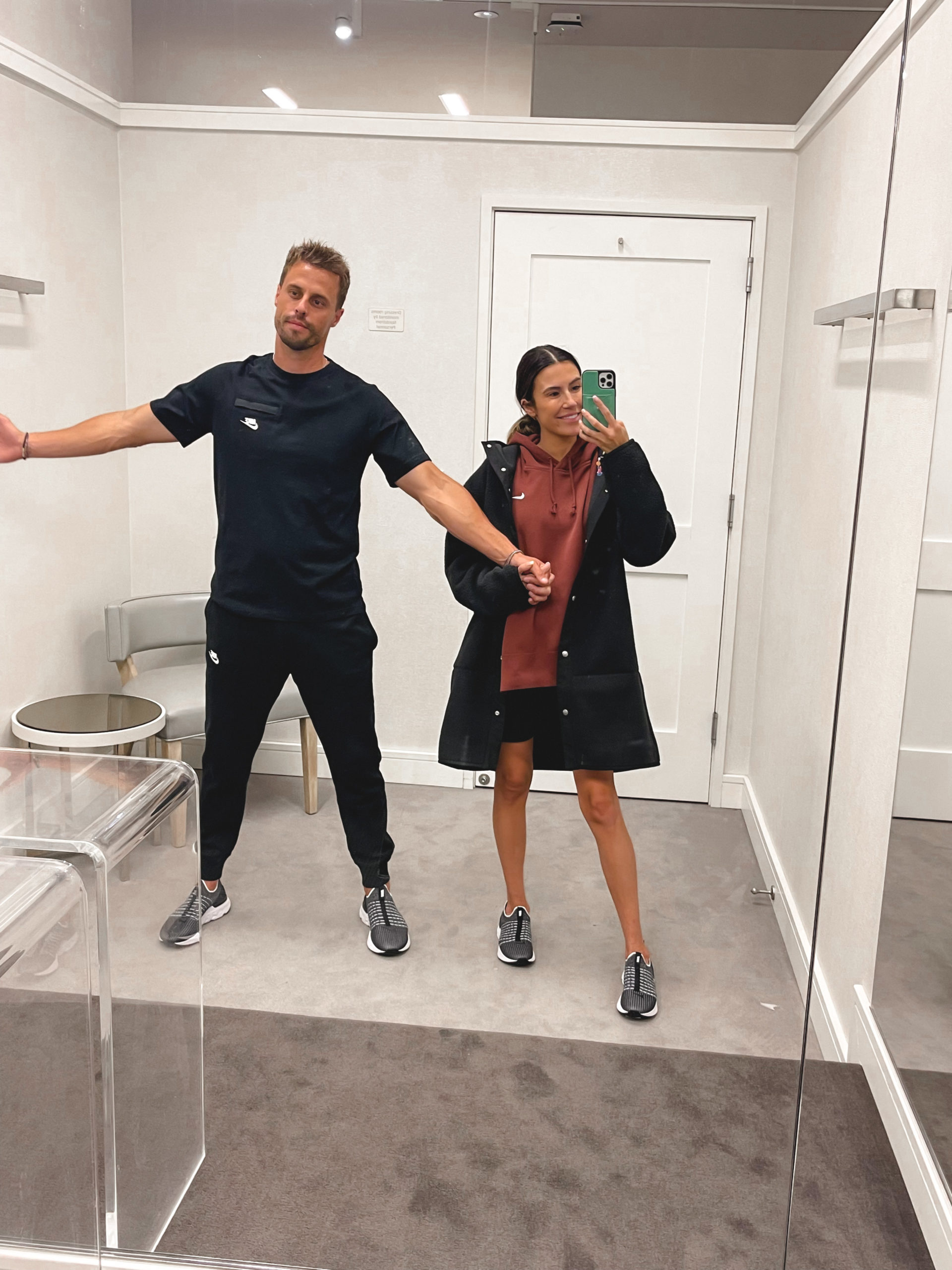 Obsessed with this fleece coat! Utah winters you can't help but live in coats, so I always get excited when I find good, cozy ones like this. Love the pocket detail!
I can never say no to a good Nike hoodie. Love the color on this one – comes in 3 other colors and it's on sale under $50!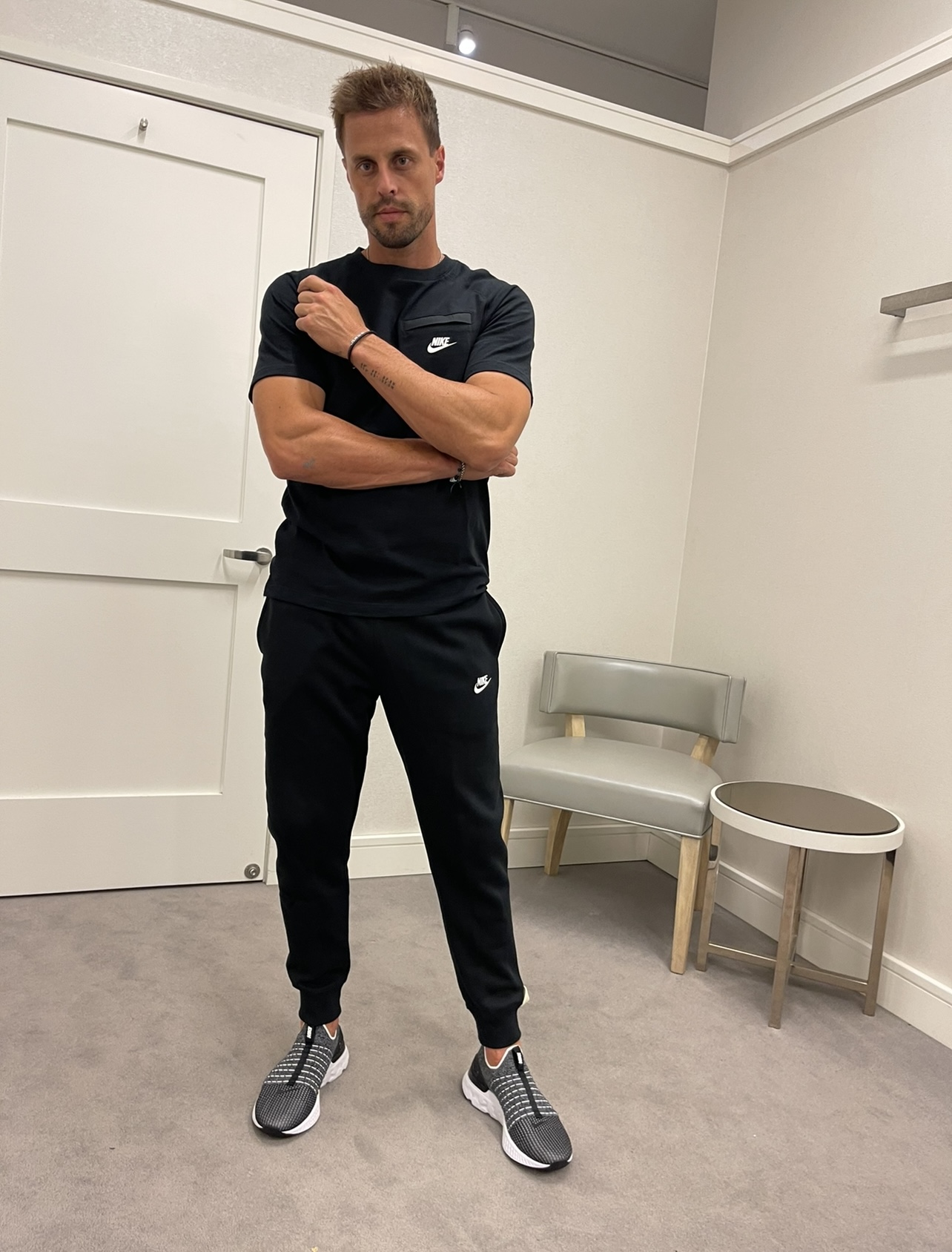 PRICE: $40
Ok this one wasn't part of the sale but loved this Nike tee and had to include! Comes in 4 colors.
The Anniversary Sale is always a great time to stock up on go to brands for the fam. We are a huge Nike fam so i always end up finding good pieces for Cody and the kids. Loved these joggers and sneakers!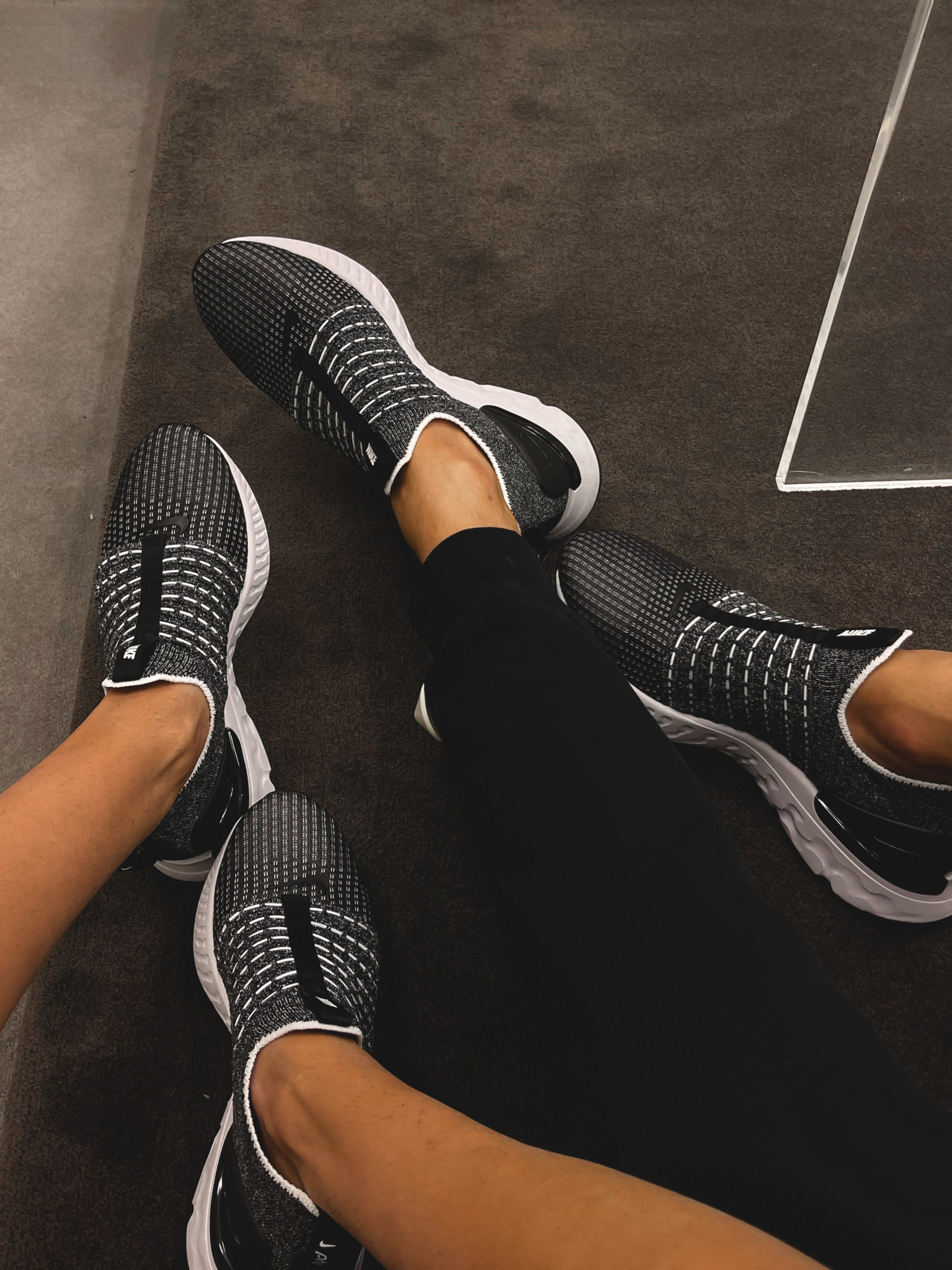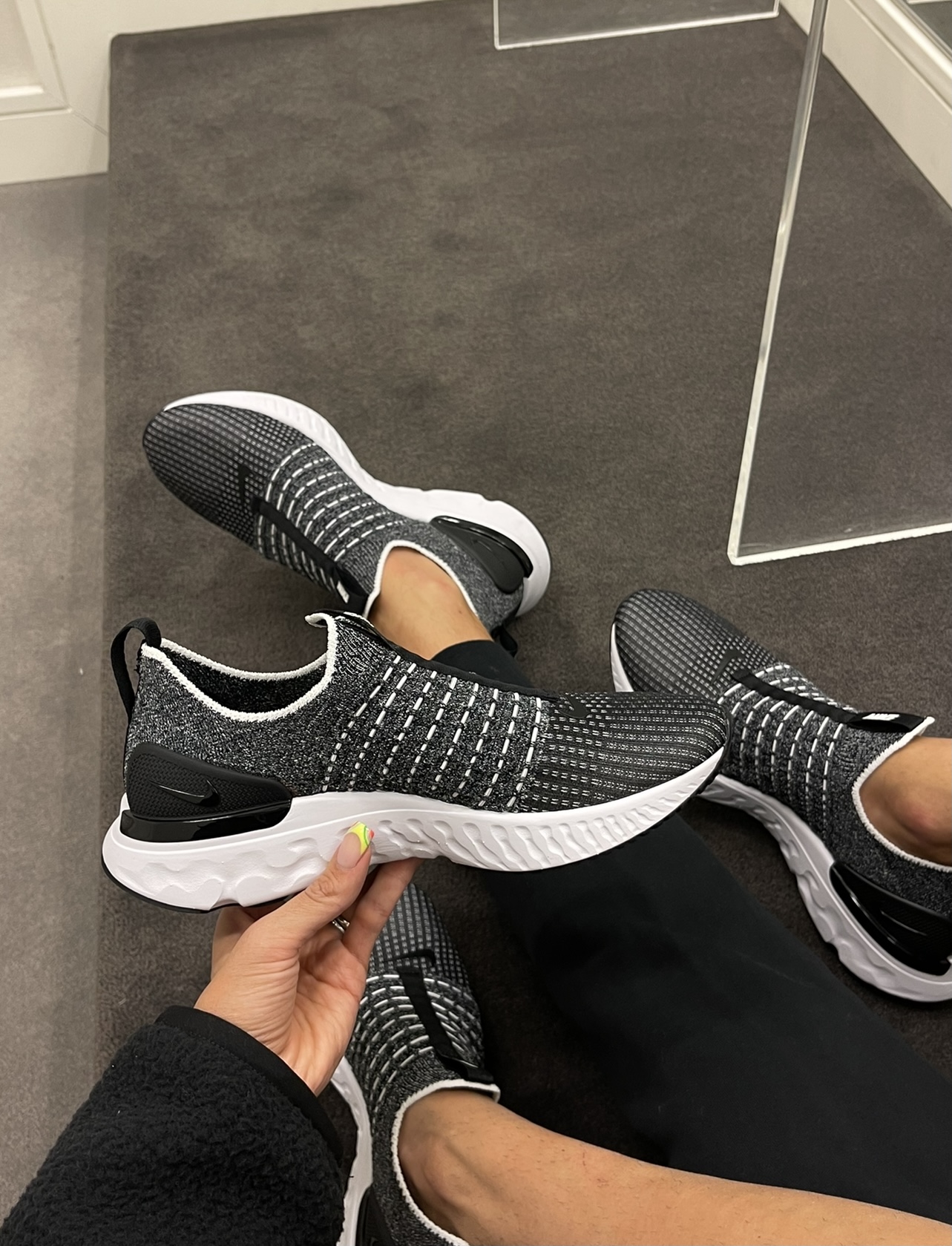 It's not a true Nordstrom Anniversary Sale without walking away with a new pair of Nikes haha. Love these matching his and hers Flyknits! They both come in multiple colors and are soooo comfortable.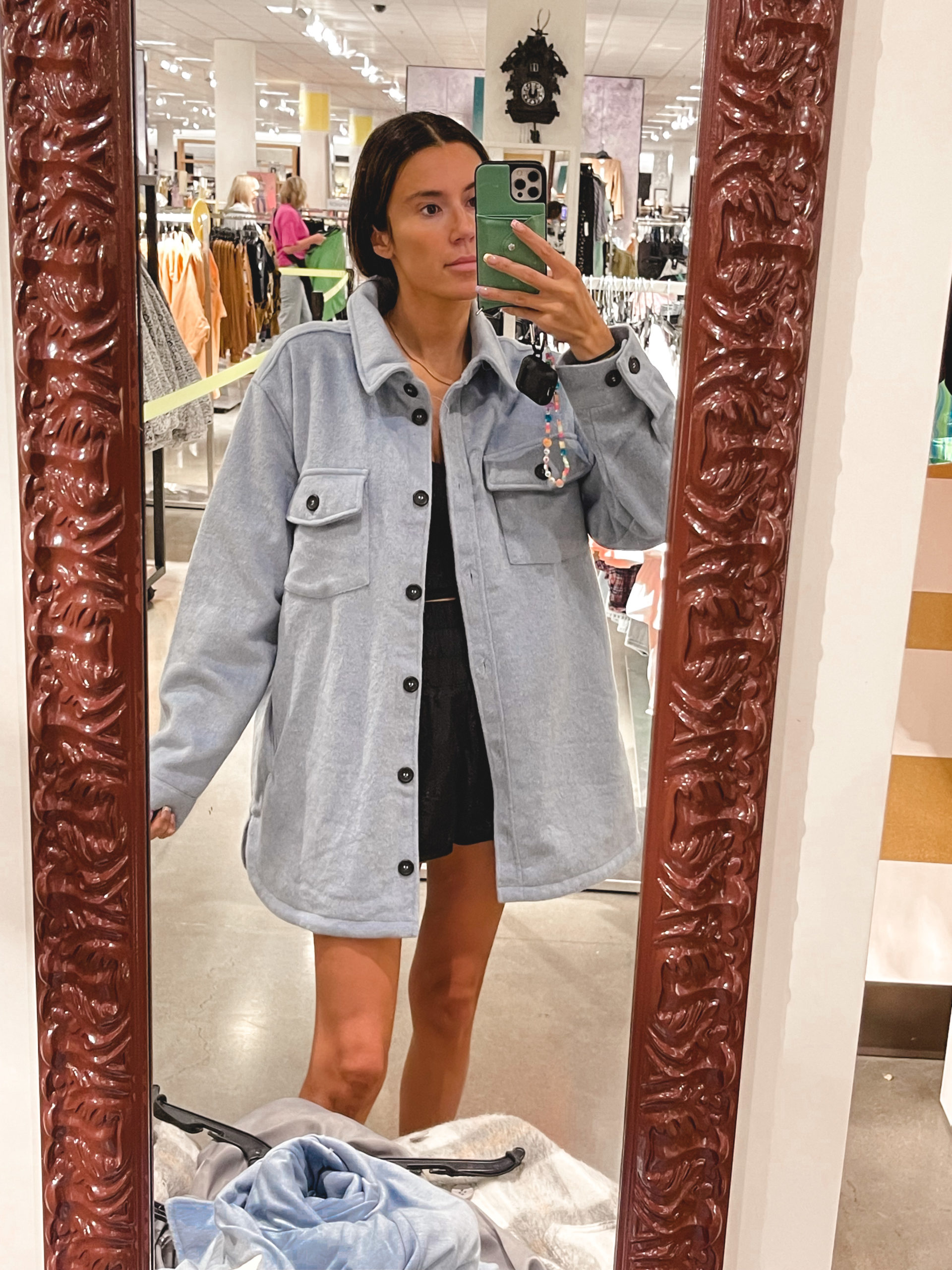 Shirt jackets are one of my favorites! Great layering piece and super versatile. Love this pretty ice blue and it's under $50. I'm wearing a size large above but I would probably go with a size medium if they had it in store.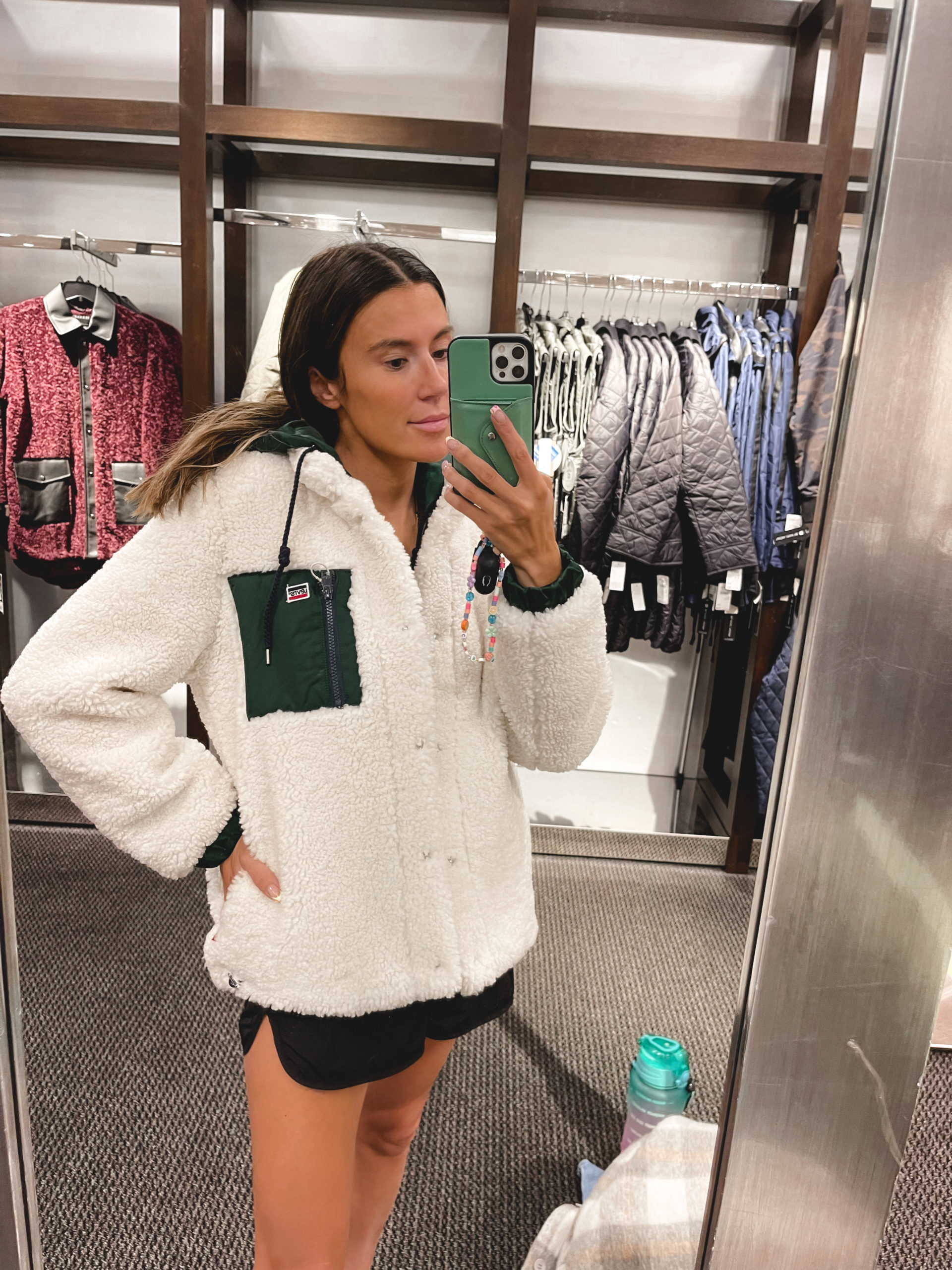 How good is this sherpa coat? I love the green lining detail, especially for the hood and pocket.
There are also a few pieces online that I'm going to order – wanted to share a few more of my favorites below from shoes and other categories. Let me know what you guys' favorite sale finds are so far!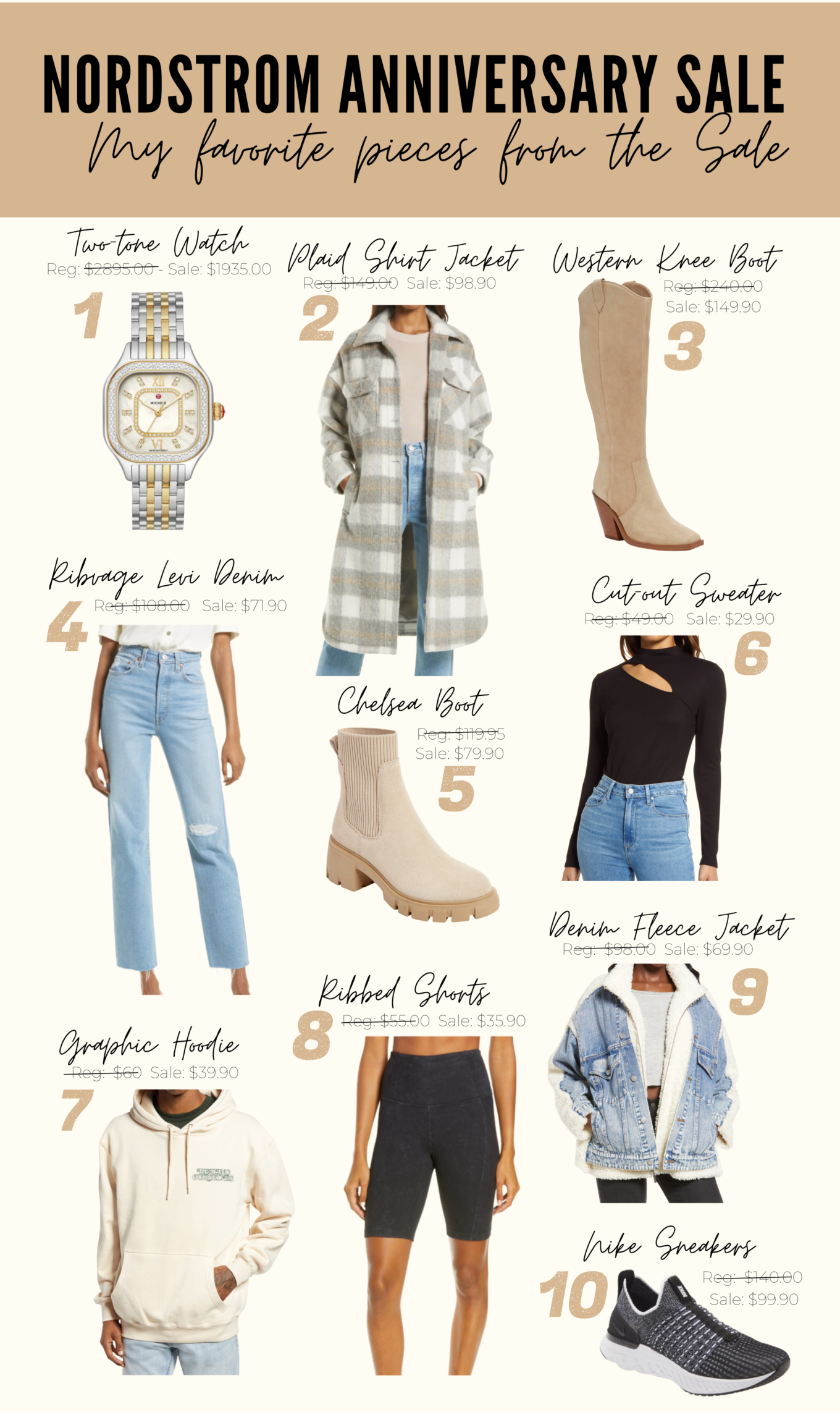 Linking a few more of my favorites below!<
XX, Christine
Post from: