Is it just me, or is anyone else doing way more shopping every since we have been stuck at home due to Covid-19?
You too?? phew! Makes me feel a little better. At least I know I am going to be very prepared for the upcoming warm weather we are expected to have soon wearing the best new Spring fashion. Today I wanted to share my items bought in March with you all! Several of these items are for the kids, but I did go ahead and splurge on a few items for me this month. Check out all my March Recent Purchases below!
I also find it kind of funny how I keep purchasing Spring favorites yet, haven't even had the chance to wear them yet. Since we are doing our part to flatten the curve and STAY HOME I have been mostly in our comfortable clothing and lounge wear. Watch out for the next couple weeks where I will be sharing some more loungewear and active wear favorites.
ITEMS BOUGHT IN MARCH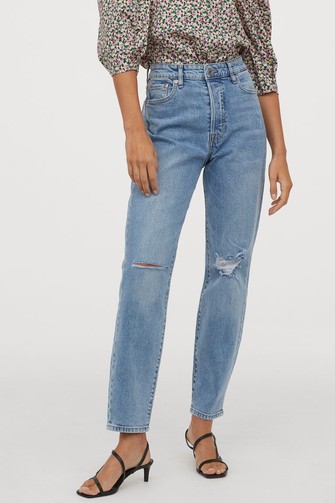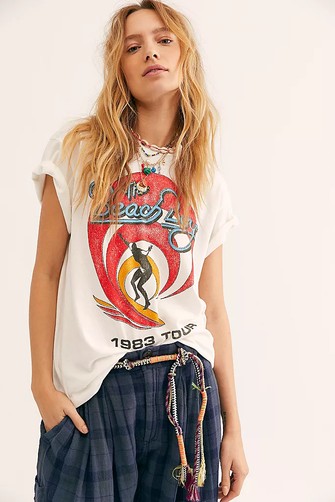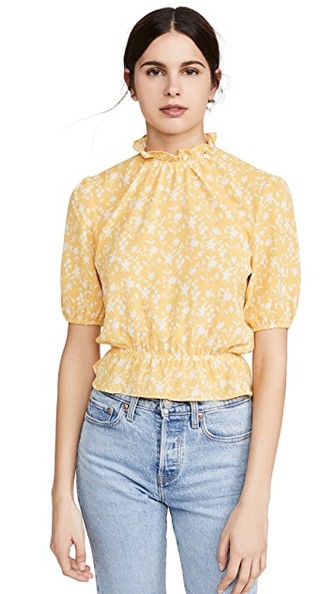 SHOP ITEMS BOUGHT IN MARCH
1// Textured Ruffle Swing Mini Sundress with tie straps in pink – Just ordered this for our family photos that are scheduled for next month. Really hoping we don't have to post pone them. However, excited about this dress for our Spring photos.
2// Balloon Sleeved Dress – Excited to get this. Hopefully I'll be able to put it to good use one of these days 🙂
3// Baby Vintage Flower Sandals – Can't wait for these to come for little Lucy bear! They are on back order currently. But will arrive just in time for the warm weather.
4// Mom Ankle Jeans – Another one of my March Recent Purchases that hasn't come in the mail yet so I can't update you yet on sizing. But I did end up ordering my regular size in denim. The fit looks very similar to my favorite pair of Levi's Ribcage denim.
5// 100 Easy Steam Projects for Kids Book – Got this for Edison for Easter. My friend recommended it to me and I am excited to find projects that we will get to do together.
6// Loeffler Randal Floral Sandals – Probably my favorite thing I bought in March! Aren't these absolutely gorgeous. I did wait for these to go on sale and now wanting to get the leopard pair for Spring.
7// Tan and White Tunic Sweater – I got these in the mail over the weekend and haven't stopped wearing them. I got the size small and love the fit. It does fit oversized and is extra soft.
8// Denim Back Button Blouse – Got this as a gift from The Odell's and was excited to have a new denim top. I haven't worn one for over and year. This particular one stood out to me with its fun button back detailing and puffed sleeves. I will be sharing how I styled it soon.
9// Pimple Patches – Anyone else breaking out like crazy right now. It may be due to stress, or from all the extra chocolate I have been eating. But I have been trying out these pimple patches and have been loving the results. Plus, it keeps my hands from touching my face or pimple!
10// Yellow Printed Top – Wearing in today's post! This color is one of my favorites to wear during this time of year.<
11// Alphabet Flash Cards – We have been working the last couple months with Edison and prepping him for Preschool this fall. I can only keep his attention for 15-20 minutes, so I have been trying to switch things up each day. These magnetic letters are another great way for me to teach him his abc's.
12// Aquaphor Lip Repair Stick – Comes in a pack of two. I don't know how I just found out about these. I have been using Aquaphor healing balm on my lips every single night for the last couple years. Excited about this product.
13// Xylophone – I shared this in my recent Easter Basket Gift Guide for Babies. Got this for Lucy for Easter.
14// Fat Brain Toys Suction Cups – Another gift I got Lucy for Easter.
15// Nike Zoom Gravity Sneakers – Still on sale! Only $65!
16// Baby Cotton Jumpsuit – So many cute baby girl clothing finds for Spring right now. Loving this yellow color on Lucy.
17// MZ Wallace Medium Size Tote – Wanted a new everyday, diaper bag. Loving this Mushroom color for Spring. I also have this black one in the large tote and love it.
18// Wooden One Sign – Anyone else's babies having a birthday soon? Just got this for Lucy's 1st birthday that I am currently planning!
19// Big Preschool Workbook – This was the book that I ordered the first of March that we have been working through with Edison. I have already seen so much improvement in Edison!
20// Linen Utility Pants – Just shared these on my stories recently! These pants are so comfortable. Perfect for the quarantine lifestyle we are all living in. Comfortable but chic.
21// White Swiss Dot Sleeve Dress – You will see this coming to the blog later this week. It's such a good Spring dress!
22// Klorane Dry Shampoo – Testing out a new dry shampoo and really loving it! This one doesn't have a scent to it which is something I really like about it.
23// Bite Agave Lip Mask – Really been loving this lip mask. My lips have needed an extra boost of hydration lately.
24// AirPod Pro Silicone Case – Brandon and I recenlty got new AirPod Pro's and it was getting too difficult telling each other's apart. So I got this case for $10.
25// Velvet Hangers – Since we recently just finished our closets, I wanted to have all matching hangers for the first time in my adult life 🙂
26// Back of 3 Baby Bloomers – Comes in so many color combos! We got the white, blue, and golden yellow combo which has been great for Spring.
Shop My Spring Outfit:
Yellow Printed Top  //   Levi's Ribcage Jean  //  Yellow Heels – similar Here and Here and Here  //  Round Sunglasses  //  Gucci Handbag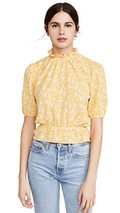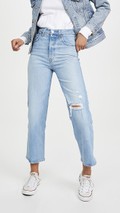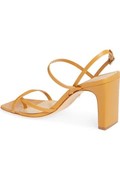 Shop My Spring Outfit:
Yellow Printed Top // Levi's Ribcage Jean // Yellow Heels – similar Here and Here and Here // Round Sunglasses // Gucci Handbag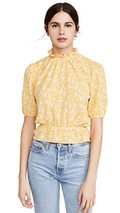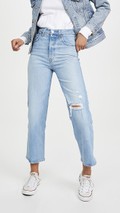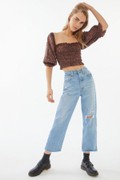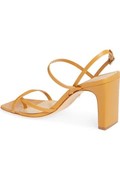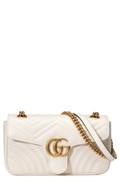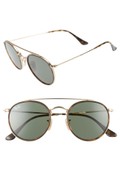 Which of the items bought in March are you planning on buying for yourself? Let me know in a comment below!
Post from: Navy Grace.com